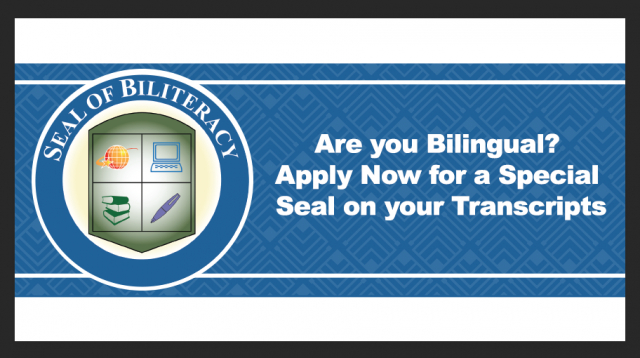 Calling all bilingual 11th and 12th grade students: If you're fluent in two or more languages, you can apply to have an official Seal of Biliteracy added to your high school transcripts.
The Seal of Biliteracy is placed on a high school graduate's transcript by the state of Utah to certify for employers and universities that the student has demonstrated proficiency in English and at least one world language. It is evidence of a student's readiness for a career, college and for engagement as a global citizen.
Last year, 102 Canyons District graduates received Seals of Biliteracy on their diplomas. Currently enrolled high school juniors and seniors are eligible to apply for the seal starting Monday, Dec. 2. The application window closes on Jan. 24, 2020.