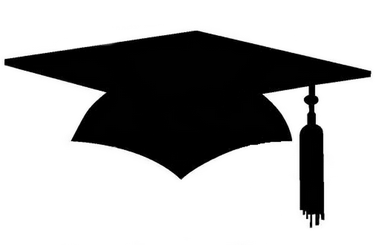 The graduation requirements vary depending on what year you will graduate from high school. See the attached document below for information on the requirements.
Attention Parent(s)/Guardian(s) of Seniors
Seniors will be asked to complete this survey DURING their 12th grade PCCR meeting. Counselors will use the responses to share valuable individualized information with the students throughout their Senior year. You do not need to have them complete it at home, as they will complete it in the Counseling Office during their Senior PCCR meeting. We are simply providing it here for you to look through, if you would like. Survey can be found here.
Honors & Advanced Diplomas
Canyons School District also offers Honors and Advanced Diplomas. In order to apply for an Advanced or Honors diploma, print and complete the applications for the Honors or Advanced diplomas. Completed applications are due to Mrs. J in room B102, next to Counseling Center. 
The requirements for the Advanced diploma include all the requirements of the Standard diploma, with additional requirements of:
Two of the three science credits must include Biology, Chemistry, or Physics
Two years of a world language in grades 8-12 (Note: The Utah Regents' Scholarship requires that two years of a world language be completed in grades 9-12.)
The requirements for honors diplomas include all the requirements of the Standard and Advanced diplomas, with the additional requirement of meeting the ACT College Readiness Benchmark Scores of:
English: 18
Reading: 22
Math: 22
Science: 23
Make-Up Credits/Online Credit
Students who fail courses needed for graduation must make up those credits outside of the regular school day. They may not retake the same course as part of their regular day program. Options for Make-Up Credits Include:
Hillcrest High School make-up packet ($35 per quarter)
Summer School at Valley High School (Contact your counselor or Valley High at 801-572-7035)
Canyons Virtual High School

($35 per quarter)

Course work at other institutions accredited by the Utah State Board of Education
UtahFutures.org is Utah's career information system for students, job seekers, employment service providers, educational institutions and more. UtahFutures features cutting-edge career planning tools, leading labor market information, job search success skills, education and training options, and direct links to Utah employers and current employment opportunities.