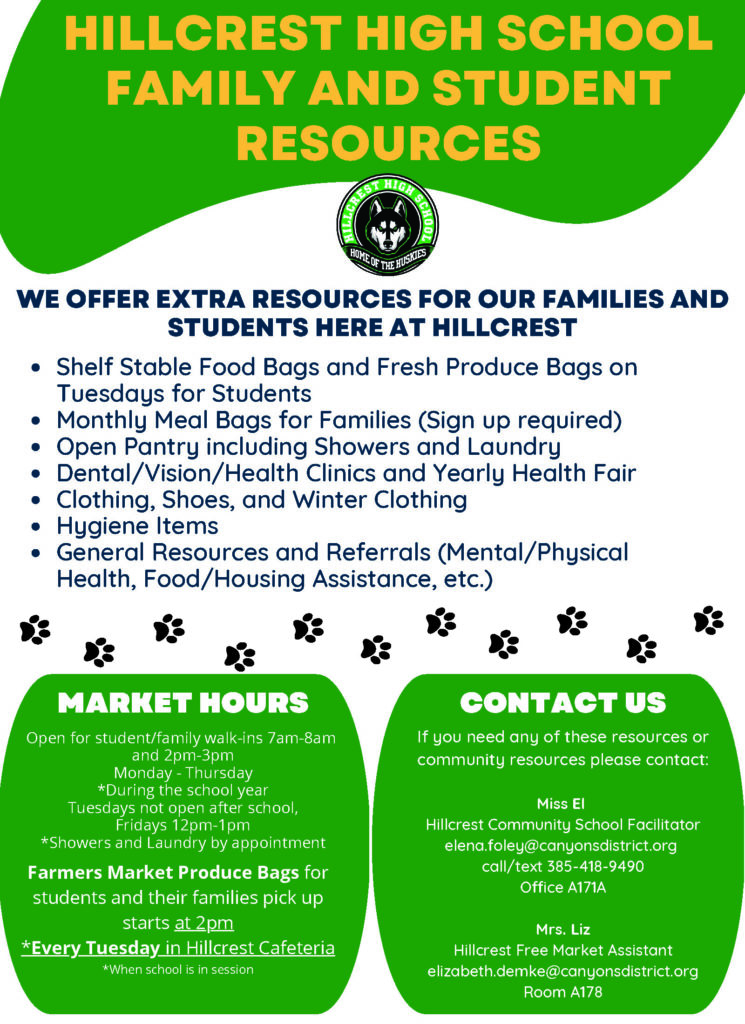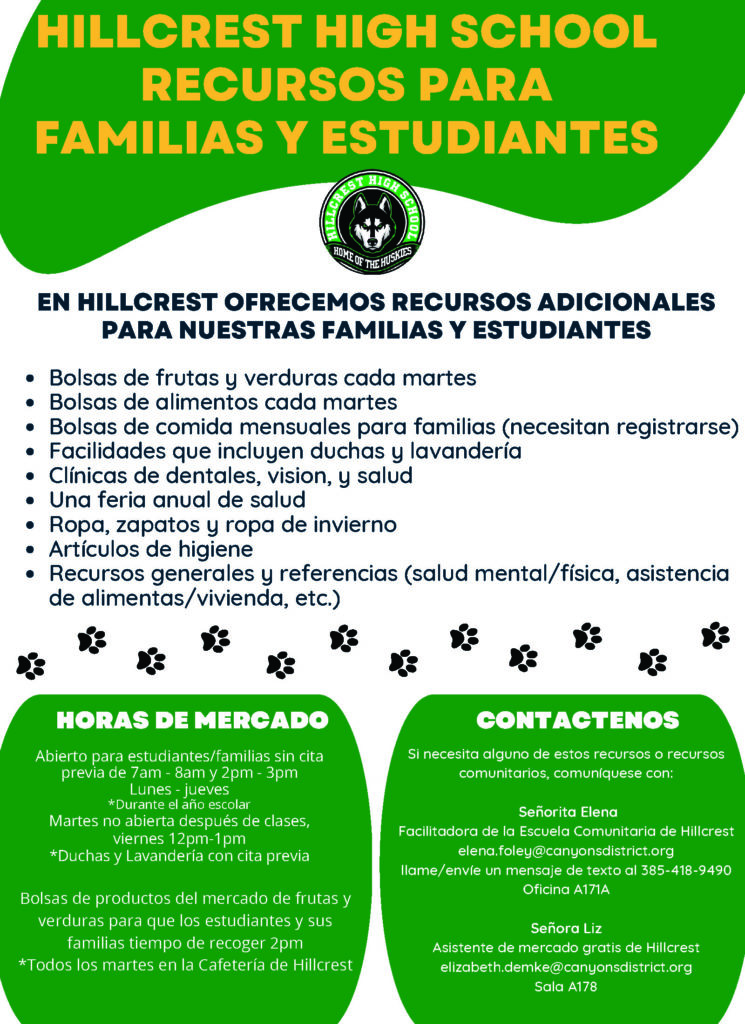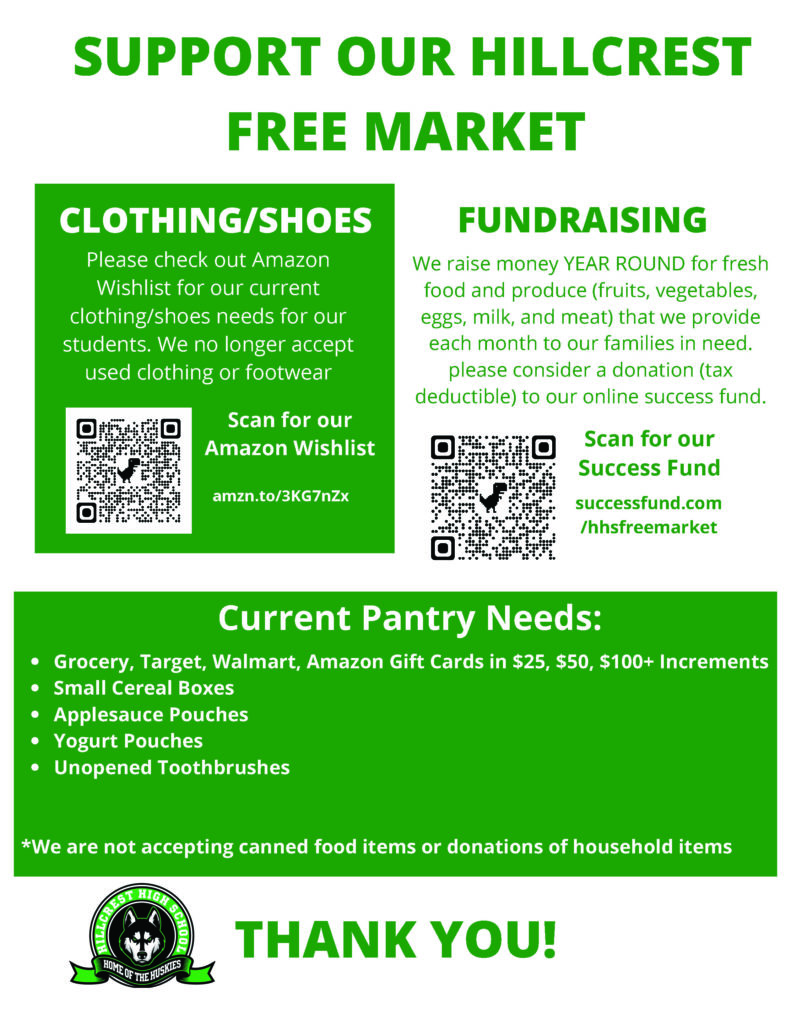 Hillcrest Free Market
Hillcrest High School is a rigorous and diverse public school of 2,000 students. Over 40% of the student body is living below the poverty line. The HHS Free Market was initiated in 2017 to help Hillcrest High students meet their basic needs. We know that if a student is not worrying about food, clothing, cleanliness, and school supplies, they will be better equipped to thrive academically and become contributing members of the community. 
The Hillcrest High School HHS Free Market is located inside Hillcrest High School, the Market provides healthy foods including snacks and meals for students and their families. The market is open every day before and after school. We supply new and gently used clothing including hoodies, shirts, socks, underwear, shoes, and coats. Within our market, we also provide a safe space for students and families to do laundry, shower, and store personal items in the day lockers. Through community donations, we provide laundry detergent, shampoo, conditioner, and personal hygiene products. 
All services are provided free of charge to all Hillcrest High School students and their families. These programs are supported 100% through in-kind gifts, donations, and community partnerships. We invite and welcome all families to be part of the Hillcrest High School Free Market. 
The Hillcrest Free Market is open Monday-Friday during school hours for students with a staff member. Families are able for walk-ins from 7-8 am and 2-3 pm (except on Tuesday during our Farmers Market 2-4 pm) Monday-Friday or by appointment in room A178.
To schedule an appointment please contact Liz Demke Elizabeth.demke@canyonsdistrict.org/801-214-5611 or Elena (El) Foley elena.foley@canyonsdistrict.org/385-418-9490.
You may also use our online form to contact us. Click HERE for our online contact form.
Want to support our Hillcrest Free Market? Many of our most needed items can be found on our Amazon Wishlist found HERE or contact us for more information!