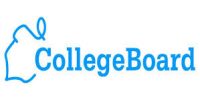 The Advanced Placement (AP) Program is sponsored by the College Board in cooperation with secondary schools, colleges, and universities. Hillcrest High School currently offers twenty AP courses. These courses are for highly motivated high school students.
AP students participate in college-level courses while in high school with the opportunity of receiving college credit upon successfully passing a national exam in May. The AP program provides the opportunity for students to earn college credit, while in high school, and thereby enter college as an advanced student. Many may enter as sophomores. This can be a significant advantage to the student now with their increased academic background and also provide significant financial savings by not having to pay for those classes in college. Upon completion of the national exam, the student scores are sent to the colleges/universities of their choice for credit.
There is no limit to the number of advanced placement courses students can take. However, taking four or five AP courses in a single year is an extremely rigorous commitment requiring unusual motivation and above-average scholastic aptitude. On average, advanced students will take several AP courses their junior year and several their senior year. The College Board is able to grant fee reductions that reduce the cost per examination for students who demonstrate financial need. Visit College Board's website for a list of the May Test Dates for each AP exam. The cost of each test is $99. To learn more about the Advanced Placement program, click here.
STUDENTS WITH DISABILITIES WHO REQUIRE A NONSTANDARD ADMINISTRATION OF AN AP EXAMINATION MUST CONTACT THE AP COORDINATOR OF HILLCREST HIGH SCHOOL.
AP CLASSES TAUGHT AT HILLCREST HIGH SCHOOL:
Art History
Biology
Calculus (AB, BC)
Chemistry
Chinese
English
Language/Composition
English
Literature/Composition
Environmental Science
European History
French
German 
Human Geography                  
Music Theory          
Physics 1, 2, and C     
Psychology
Spanish                  
Statistics                 
Studio Art               
United States History
U.S. Government and Politics