SENIOR GREENSHEETS
2021-2022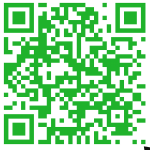 Do you have questions about the FAFSA Process? Do you need assistance completing the FAFSA?
Scan the QR code or click here to register for FAFSA Night @ Hillcrest!
Hillcrest High School's
ANNUAL FAFSA COMPLETION NIGHT
THIS EVENT WILL BE HELD IN ENGLISH AND SPANISH
FAFSA Representatives, College Access Advisors and Counselors from Hillcrest High School will be available to answer questions about the FAFSA and help you complete the Application.
Location: Hillcrest High School
Date: October 28th
Time: 5pm-8pm
Location: Career Center Computer Lab
QUESTIONS? Contact Max Hufltalin: 801-826-6092
What to bring with you (from 2020)
Driver's License
2020 W-2 forms & other records of income
Current bank statements
Student's 2020 Federal Income Tax Return
Parents' 2020 Federal Income Tax Return
2020 Untaxed income records
Current business & investment mortgage information
Business & farm stock, bond and other investment records
Social Security Card, alien registration or permanent resident card