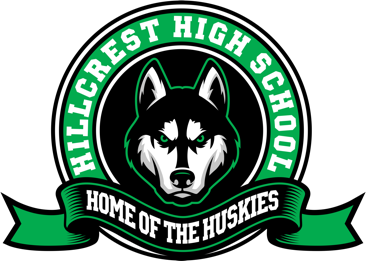 Hillcrest High School, Midvale Utah, September 16th, 2020
***In this Husky Strong Newsletter, you will find the Principals Message (Social Media), Parent Teacher Conferences, School Disclosures, Hillcrest PSAT, Lifetouch Picture Day, Upcoming Events.***
Principals Message: Social Media
Hello Hillcrest Community! 
We want to invite you all to follow Hillcrest High School on our social media and to visit our web pages often for school wide information and to keep up with all of the latest happenings. Along with sharing important information we will be highlighting the hard work and many successes of our students, athletes and extracurricular programs.
Please be mindful and respectful as we do our best to recognize all of the positive taking place here at Hillcrest High School. We are proud of the efforts being made every single day and look forward to sharing those with you! Your support of HHS is very much appreciated. 
We hope that as you use these social media venues you will email Brenda.mccann@canyonsdistrict.org with feedback on how to make our community outreach and student recognition better.
GO HUSKIES! 
Principal Leavitt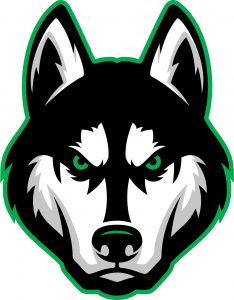 #allpacksunited #weareHILLCREST
Official Hillcrest High School 
Facebook: Official Hillcrest High School 
Instagram: @hillcrest.huskies
Twitter: @HillcrestHighUT
YouTube: Official Hillcrest High School 
Official Hillcrest SBO
Instagram: @hillcrestsbo
Twitter: @hillcrestsbo
YouTube: Hillcrest SBO
School Website
https://hhs.canyonsdistrict.org
Articles & Photo Galleries 
Parent Teacher Conferences
Dear Families of Hillcrest High Students,
It is that time of year for parent-teacher conferences. Parent-teacher conferences will be held virtually this year using Zoom on Monday Sept. 21st and Tuesday, Sept. 22nd. Monday will be from 3:30pm-7:30pm. Tuesday will be 3:30pm-7:00pm. In order to serve families more effectively, we have chosen not to have a strict schedule for our virtual meetings. Instead, teachers will be available in their Zoom meetings for the entirety of the conference, allowing families to join in at their leisure. If the teachers are in a meeting with another family, you will be placed in a virtual "waiting room". Our intention is for meetings to last no more than 5 minutes or so. As such, you shouldn't be in a "waiting room" too long. Please be patient as we work through this process and these virtual meetings.
If you cannot open the google document with the teachers' Zoom links because you do not have a google account, please open the document using your student's csddocs account.
Please reference your student's teachers Zoom links here: https://docs.google.com/document/d/1-lNWWFwjiHrUmOa4WsYqaJfazQbcWP2Sb7NANSHKvyo/edit?usp=sharing
 If you are unfamiliar with opening Zoom, we having included this tutorial on how to open the google document referenced above, find the teachers' Zoom links, and opening Zoom website: https://youtu.be/J-ro2lubmis .
 Hosting parent-teacher conferences virtually is a new format for us, so there may be some challenges. Parents may come to B108 and we will help you connect online or please call the front office and someone will get back to help you, 801-826-6000. Again, please be patient with us as we attempt to make this an enjoyable process.
School Disclosures
Parents/Guardians and Students:
Wanted to make you aware of the school-wide disclosure.  The school-wide disclosure can be found at our website : https://hhs.canyonsdistrict.org/wp-content/uploads/sites/360/2020/09/HHS-Disclsoure-English-2020.pdf
 Spanish Version : https://hhs.canyonsdistrict.org/wp-content/uploads/sites/360/2020/09/HHS-Disclosure-Spanish-2020.pdf
The school disclosure contains information regarding academics, grading system, retake and late work policy, positive behavioral supports, social/emotional supports, rules and expectations, technology policy and COVID information. We are very pleased with our desire to create an equitable system, where students can expect to be graded and treated the same. We invite you and your students to review the school-wide disclosure together. Teachers may have their own disclosures, located on Canvas, but they will need to parallel the school-wide disclosure. 
Hillcrest PSAT
The following is a brief message regarding the PSAT — the Preliminary SAT test.  Hillcrest is offering the PSAT for 10th and 11th graders on Wednesday, October 14th at 7:30AM.  Taking this test provides motivated students an opportunity to prepare for the SAT and ACT tests and also enters juniors into the competition for prestigious National Merit Scholarships.   District policy for COVID-19 will be in place for testing. If the PSAT needs to be cancelled for school closure, there will be a make-up day in January.
To sign up for the PSAT – students must pay $17 in the main office.  If your student would like a study guide have your student bring their receipt to the Counseling Center to get one.  Any questions, please contact John Oliver:  john.oliver@canyonsdistrict.org  
Lifetouch Picture Day
Picture days are Tuesday and Wednesday (September 15th & 16th) during student's ELA classes. Students will be brought to AT200 during the assigned ELA class time, have pictures taken and leave with their student IDs. Masks must be worn up to the point of pictures being taken. All students should wear dress code appropriate clothing. Order sheets for additional prints are available in Counseling, Attendance or Main Office counters. 
Seniors who want graduation gown pictures may contact Lifetouch to arrange for an in-studio picture appointment.
Online students wanting pictures may go to AT200 on picture days at 2:30 to 3:30 PM. 
Upcoming Events
o   Please refer to the HHS School Calendar below to see what events are happening this week.
https://www.calendarwiz.com/calendars/calendar.php?crd=706hillcrest
o    You can find the school calendar by going to HHS Website at:
https://hhs.canyonsdistrict.org/ Once there, go to "School Info" drop down menu and select "School Calendar". It will then open our school calendar.
o   Our new school website also provides translation services. When you access the website, at the top right, you will see a translate button. Please click that button and select the language you would like to translate to. This will translate all website information into the language selected.