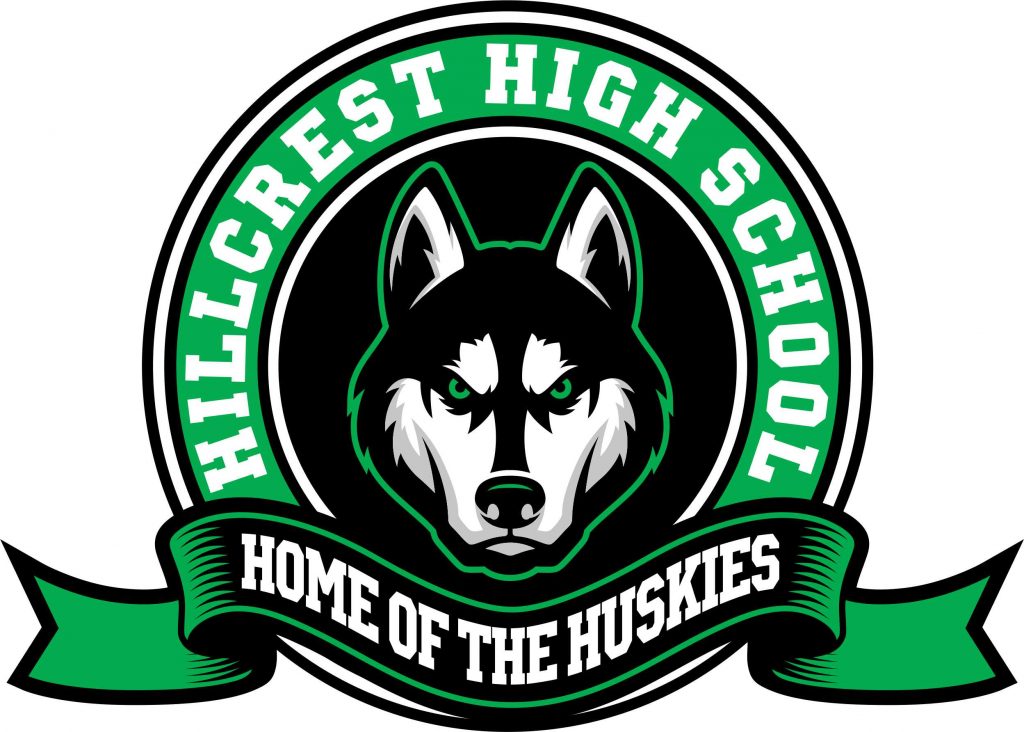 HUSKY STRONG NEWSLETTER: 5/11/2022
Hillcrest High School, Midvale Utah, May 11th, 2022
***In this Husky Strong Newsletter, you will find Principals Message:2022 Senior Survey, Upcoming Senior Events, AP Exams, 2022 Summer School, Arena Schedule, Year-End Book Check-In, Cross Country Parent Meeting, PTSA Information, Current Events 
Principals Message: 2022 Senior Survey (All Seniors Must Complete)
ALL SENIORS MUST READ!!!
We need you to complete the following survey before you pick up your caps and gowns.  
Go to https://csdsurveys.canyonsdistrict.org/ and complete this very short survey.  
Your cap and gowns will be here on Monday April 25th during both lunches for pickup.  
Upcoming Senior Events:
Senior Awards Night Thur May 19th 6:00 Auditorium
Senior Dinner Dance: Sat May 21, 7-10:00 pm U of U
Graduation Practice:  Mon May 23 8:30- 10:30am HHS Auditorium
                                       Tues May 24th, 8:30-10:30 am HHS Auditorium
Senior BBQ: Tues May 24 11:00 Gym Foyer
Traditions Assembly May 24 at 9:45 am
Graduation: Wed May 25th at the Maverick Center. Be in line by 8:45 am. The ceremony begins at 9:30 am.
Grad Night May 25th, 10:00 pm – 5:00 am
AP Exams:
ATTENTION STUDENTS TAKING AP EXAMS:
You MUST go to cb.org/apexamterms to review the 2022 AP Exam Terms and Conditions before your scheduled AP exam. You will be required to accept these terms and conditions on your AP answer sheet prior to taking each exam. AP Art and Design students can review their AP Exam Terms and Conditions at cb.org/apartdesignterms and will be required to accept them before submitting their artwork.
2022 Summer School: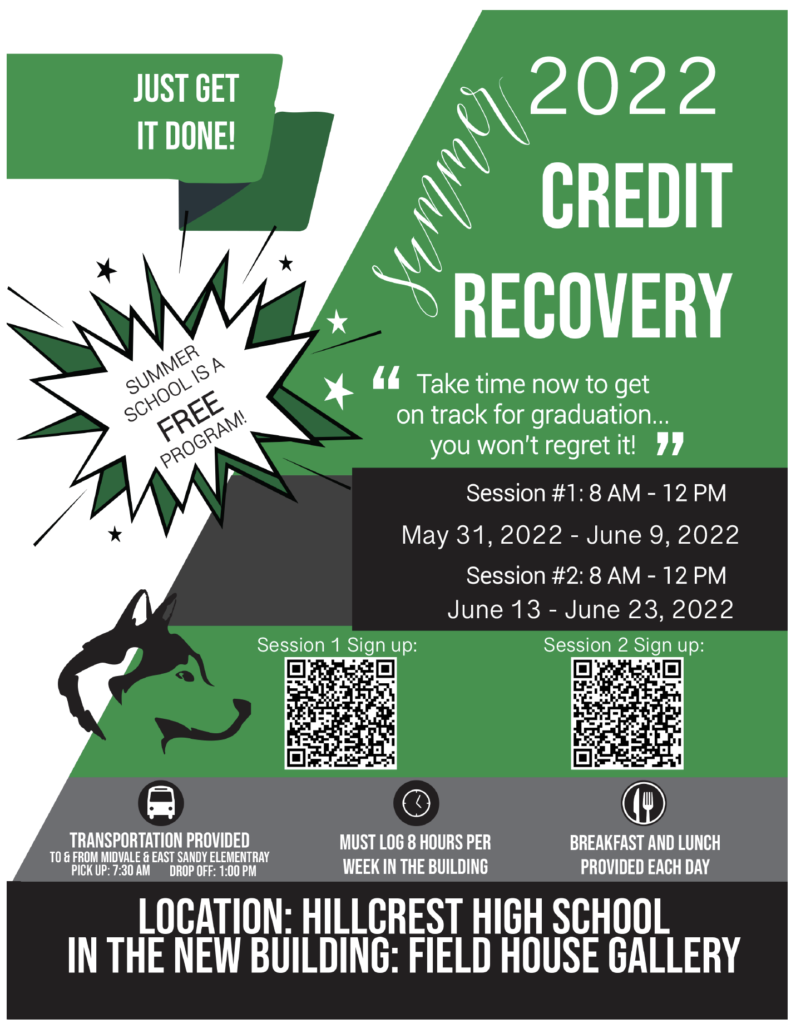 Arena Schedule Change Dates and Instructions:
HILLCREST STUDENTS AND PARENTS:
On May 13, 2022, at 8:00 am, arena scheduling will open for the 2022-2023 school year schedule class changes.  It will then close at 11:59 p.m. on May 23, 2022.
If you need to make changes, refer to the directions below: 
Arena Schedule Change Directions:
Login to Skyward Family and Student access at www.skyward.canyonsdistrict.org
Click on the "Arena Scheduling" link under the student name.
View your current schedule by clicking the "view/print schedule" link in blue near the top of the page.
If your schedule looks good, you don't need to do anything.
If you would like to make a change, plan which classes to switch before you delete a class.
To add a class, select "Search Options" then click "Apply Filter" to locate a course by name, period, subject or teacher.
If there are seats available in the class you want, "Add" will appear.  Click "Add" to put the class in your schedule.
View your updated schedule again by clicking "view/print schedule."  Make sure all 8 periods have a class selected.  This means if you have an "add class here" in your schedule, YOU MUST FILL THAT PERIOD WITH A CLASS – DO NOT LEAVE IT.
Year-End Book Check-In:
We are coming to the end of the school year. Please pay attention to these dates. Library books and textbooks are due by the following dates. 
Library books must be turned in by Monday, May 16th.
Textbooks must be turned in by Thursday, May 19th. 
Seniors must check-in Chromebooks by May 18th. They should bring them to the library.
Please note:  Only Seniors will turn in Chromebooks. Grades 9, 10, and 11 will keep their Chromebooks over the summer for use next year. Make sure materials are returned to the Hillcrest Library by these dates. Any unreturned materials will be charged to the student's Skyward account. Thank you for your help.
Pops Concert/Big Band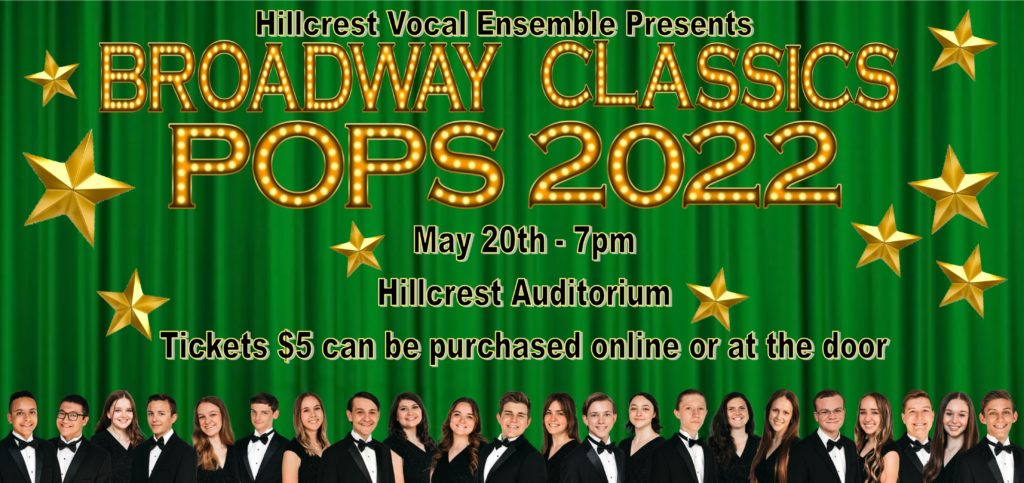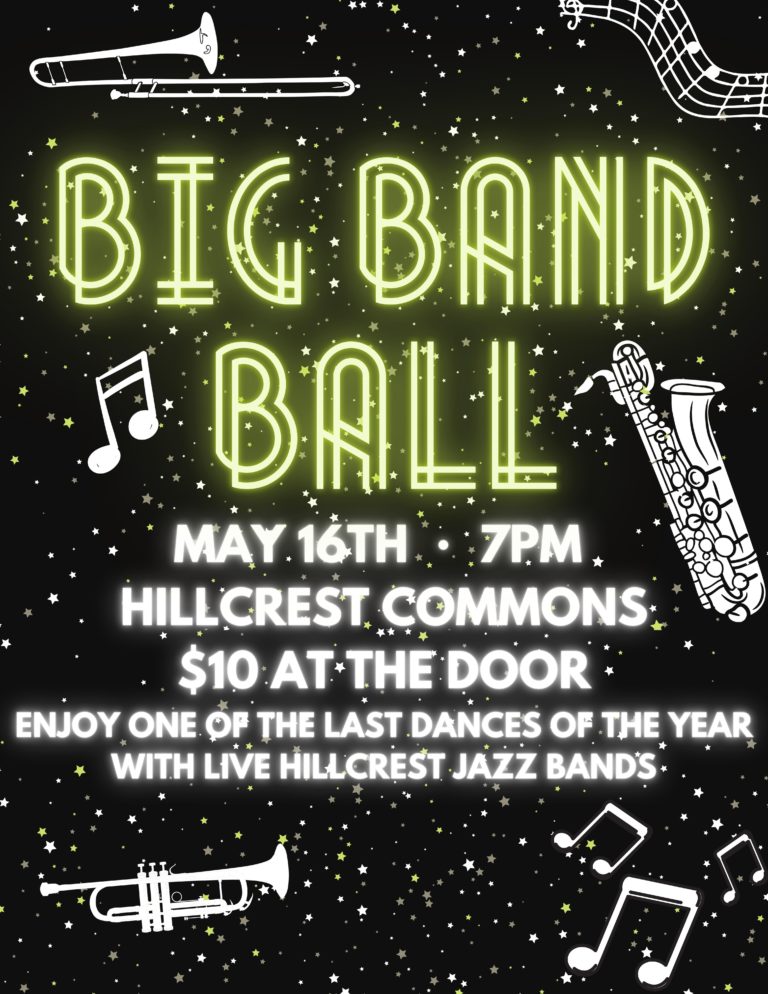 Cross Country Parent Meeting:
Parents,
Tuesday, May 17th at 6:00 pm there will be a Parent Meeting in the Presentation Room.
PTSA Information:
PTSA News May 3, 2022
Teacher Appreciation Week
Thank you to all those who donated to make Teacher Appreciation week a success. The faculty and staff loved the notes from students, the gift cards, and all the delicious food! 
Feel free to email a teacher to give them a personal THANK YOU for all they do!
End of Year Sale- Sports Water Bottle – Only $10
Get your water bottle and stay hydrated this summer! 20 oz flip top water bottle with the Husky Logo. Great end-of-year or end-of-season gift!
Buy it now at    https://hillcresthuskies.memberhub.com/store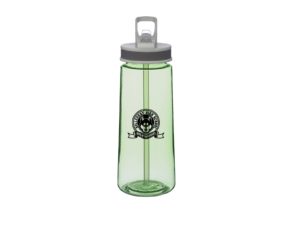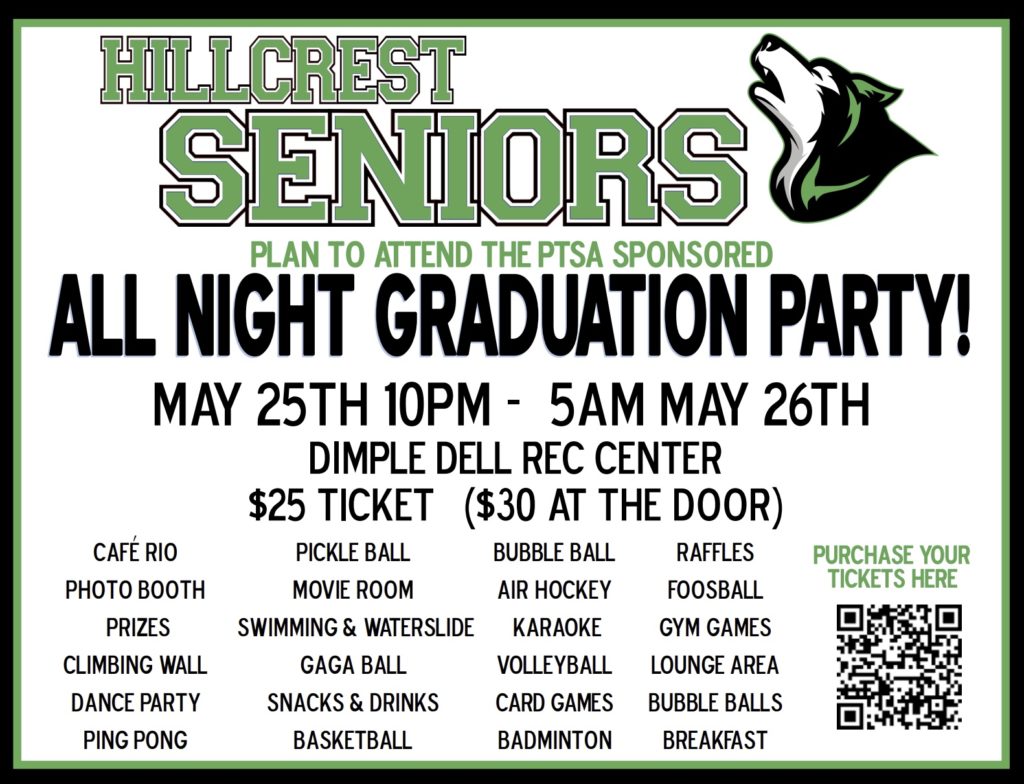 Parental support is key to the success of this party. We rely on parents and businesses to donate PRIZES, MONEY, FOOD, SNACKS, and TIME for the party. We need parents to help that evening to staff the various activity stations in shifts. Please go to https://www.signupgenius.com/go/30E0848ACAC2DA3FD0-hhsptsa to view and sign-up for the volunteer opportunities. If you have questions please contact the volunteer coordinator Amy Wareham at 240-593-5840 or Ellen Sperry at 801-641-0901 hhsptsagradnight@gmail.com
If you would like to get involved with PTSA for next year, email me today! I would love to get more volunteers.  rebecca@martin-family.net
Have questions or comments? Email hhs.huskies.ptsa@gmail.com
PTSA Executive Board
Rebecca Martin, Becca Staker, Geraldine Madariaga, Stacey Kratz, Kayo Robinson