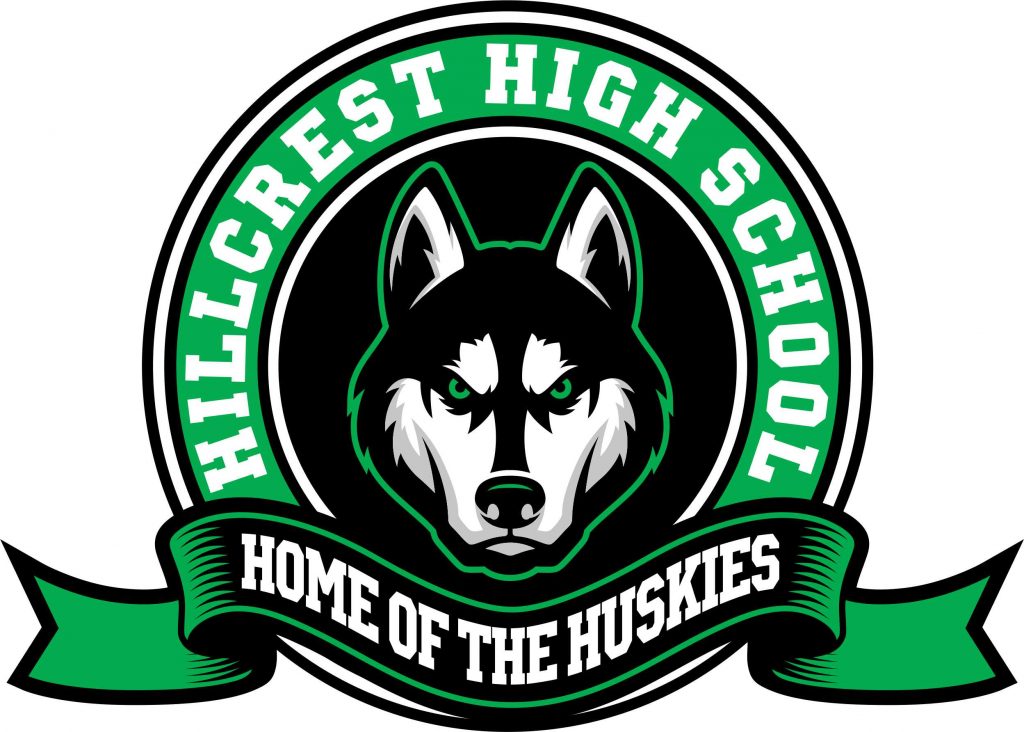 HUSKY STRONG NEWSLETTER:
11/16/2022
Hillcrest High School, Midvale, Utah
*In this Husky Strong, you will find information about: Key Dates, Job Openings, Peer Tutoring, Community School, PTSA, Calendar of Events*
Keep up with all that is happening at Hillcrest High School. Like us on Facebook, follow us on Instagram (@hillcrest.huskies) and our SBO Instagram (@hillcrestsbo)
Upcoming Key Dates
| | |
| --- | --- |
| IMPORTANT DATES | SCHEDULE & EVENTS |
| November 23 – November 25 | Thanksgiving Break – NO SCHOOL |
| December 10, 2022 | Winter Dance |
We are Hillcrest
Check out all the Hillcrest Clubs. Click HERE for a list, if interested please reach out to the advisor listed.
Looking for an awesome Christmas Present? Hillcrest High School is now live with a team store for the entire school! This team store is live 24/7 and includes multiple options for anyone looking for Hillcrest gear. It will ship directly to you! Currently, there is a 25% discount for our grand opening. Check out the store HERE or see the flier below.
Show your school spirit by wearing Husky Swag! Our swag is in stock and ready for purchase in the main office. This is a great idea for Holiday gifts for your Hillcrest Husky! Items will go fast, and some items have limited sizes.  Get yours before they are gone! See our husky swag in the flier below. 
To buy Hillcrest sporting events tickets please click HERE. 
To view live Hillcrest sporting events please click HERE
Job Openings
Work-Based Learning Opportunity
Come join the Canyons District Work-Based Learning team in a 29-hour support position. More details and applications can be found here. We have a great team and are fun to work with. Please share this opportunity with your friends and family! Questions: contact Patti Larkin, at patricia.larkin@canyonsdistrict.org or 801-826-5512.
Hillcrest NHS Peer Tutoring
The Hillcrest National Honor Society is offering Peer Tutoring! If you are having difficulty in class, then you can sign up for Peer Tutoring! Peer tutoring will be offered Tuesday-Thursday and will be held in the IB room. The procedures are as follows:
Visit www.nhshillcrest.org and click the request for a free tutor form. You must be an active Hillcrest Student to receive peer tutoring.
Complete the form in its entirety
Report to the IB room, C201, the week that you selected to begin tutorials and check in with the IB administrative assistant. Any student who has not requested a tutor using the google form will be asked to return to their APP class.
An assigned tutor will help you. You will need to stay in the tutoring session for the entire APP period.
If you miss a scheduled tutorial session three times consecutively you will possibly be removed from the roster. Notification will be sent to you prior to removing you from the tutoring roster.
We are a Community School!
Thank you to Karen and Katherine Coons and their volunteer group "Simple Acts of Service for All" for their pantry donations this school year.
We have been so grateful for all the support we have received after being featured in a KSL news story last week! To read or watch the story click HERE. The Hillcrest Free Market supports many students and families at Hillcrest including showers, laundry, clothing, hygiene, fresh produce, and pantry items. Our Market runs on 100% in-kind donations and community partnerships. If you are interested in assisting the Market please see our page HERE or visit our amazon wish list https://a.co/83QlSLK. We also have a fresh produce market on Tuesdays where we provide fresh vegetables and fruits to our families. If you would like to support this fresh produce market we would appreciate grocery gift cards or donations toward our produce. All donations can be dropped off in the main office.
We had a great turnout at our second annual Hillcrest Community Wellness Fair last week. We had over 40 organizations join us and over 300 participants! Thank you to all the organizations that joined us and Raising Canes for donating our Chicken dinner!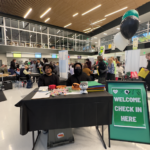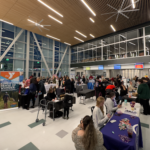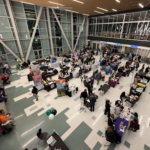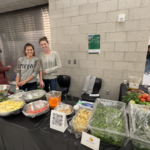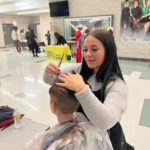 Events and Resources:
Each week we will feature community events and local resources in Midvale or surrounding areas. Please note, these events and resources are NOT sponsored by Hillcrest High School. This week: Big Brothers Big Sisters, Family Support Center, Eye Care 4 Kids, CHIP, Take Care Utah, Immunization Clinic, Latino Behavioral Health, Boys and Girls Club, & Tyler Library. Please click HERE for more info. 
PTSA Information
PTSA General Meeting Wed Nov 16th, 1:00 pm
Join us in the conference room to find out what is happening at Hillcrest. All are welcome!
Reflections
Congratulations to our Reflections Art Contest Winners! There will be an awards breakfast for the students on Friday, Nov 18th at 7:00 am in the Hosting Room.
Literature- Aida Simon, Jasmine He, Narayani Shankar, Lillian Riganto, and Abigail Slama-Catron
Photography- Elsie Slabbert, Edward Loh, Abigail Slama-Catron, Diya Mandot, Narayani Shankar, and Jayashabari Shankar
2 D Art- Elsie Slabbert, Ada Wood, and Diya Mandot
Music Composition- Anika Mukherjee and Crew Hutchings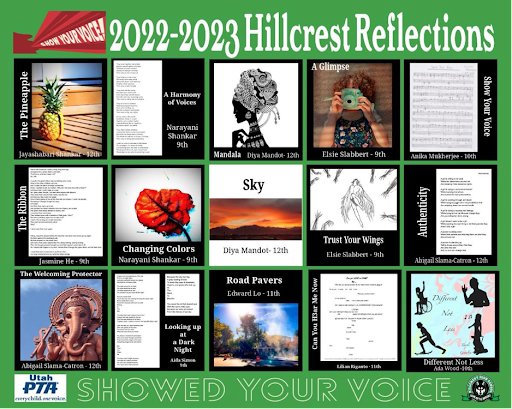 Looking for a Holiday gift?? Order a Husky Blanket!
Husky Blankets for sale!  $75 for a super plush blanket. Sports water bottles for $10 and decals for $3 Show your Husky Pride! Want to avoid cc fees? You can purchase in the Main Office using cash/check.
https://www.successfund.com/hillcrestptsa/store
Do you shop online? Shop AMAZON SMILE
When you shop smile.amazon.com, Amazon donates a portion of your purchase to your chosen charity- at no cost to you!! It's Amazon's way of giving back.
Just click this link to select Hillcrest High PTSA Utah as your charity, and then shop at smile.amazon.com
https://smile.amazon.com/ch/87-0462894
Husky Heroes
Husky Hero awards are given each month to two students in each grade who: Make a significant effort to help others, promote school unity, or overcome obstacles and improve themselves in some way.
Do you know a Husky who should be a recognized Hero? Anyone can submit a nomination– faculty, staff, parents, or other students. Nominations should be submitted by the 23rd of each month. Paper nomination forms are available in the main office.
Online submissions are at: https://forms.gle/uCwUp2A3za9WRfvg7
JOIN PTSA
Did you know that only 200 Hillcrest parents have joined PTSA this school year???? WE NEED YOU!
JOIN Hillcrest High PTSA and support the parents, teachers and students!  Only $7 
https://hillcresthuskies.memberhub.com/store
Or Drop off cash/check to the Main Office in an envelope with your name and contact info and "PTSA"
We love serving you and our school but we need more parents!
PTSA Board 2022-23: Pres- Rebecca Martin, Sec- Becca Staker, Treasurer- Chelsea Worth, VP Membership- Kayo Robinson, VP Advocacy- Stacey Kratz
Hillcrest 1 Week Calendar of Events: 
November 16

Cheer Practice in Main Gym (6 am-7:30 am)
Musical Matinee in Aud (11 am-1 pm)
Dance in Presentation Room (11:30 am-1 pm)
PTSA Meeting in ACR (1 pm-2 pm)
Basketball Practice in Main Gym (A days girls early, B days boys early) (2 pm-5:30 pm)
CAS Training (IB) in Presentation Room (2:30 pm-7 pm)
Baseball Open Gym in Fieldhouse (3 pm-5 pm)
Softball Open Gym in Fieldhouse (4 pm-6 pm)
Boys Jr Husky Basketball in Main and Aux (7 pm-9 pm)

November 17

Baseball Weights in Weight Room (6 am-7 am)
Drill Practice in Main Gym (6 am-7:30 am)
Pre Play Orientation in Presentation Room (8 am-9 am)
Basketball Practice in Main Gym (A days girls early, B days boys early) (2 pm-5:30 pm)
HOSA in Hosting Room (2:30 pm-5 pm)
Drill Practice in Commons (3 pm-6 pm)
Swimming: HHS @ Uintah (3:30 pm-4:30 pm)
Cheer Thanksgiving Dinner in Gallery (5 pm-8:30 pm)
Boys Soccer Open Gym in Fieldhouse (6 pm-10 pm)
Pre-Play Orientation in Presentation Room (6 pm-7 pm)
Musical Performances in Aud (7 pm-9 pm)

November 18

Drill Practice in Main Gym (6 am-7:30 am)
PTSA Reflections Awards Breakfast in Hosting Room (7 am-8 am)
Skyhawk Speech & Debate (8 am-5 pm)
Basketball Practice in Main Gym (A days girls early, B days boys early) (2 pm-5:30 pm)
Pre-Play Orientation in Presentation Room (6 pm-7 pm)
Football Banquet at Golden Corral (7 pm-9 pm)
Green and White Basketball in Main Gym (Soph 5:30) (7 pm-9 pm)
Musical Performances in Aud (7 pm-9 pm)

November 19

D-Day Winter Formal Dance
Skyhawk Speech & Debate (8 am-5 pm)
Girls Soccer in Fieldhouse (9 am-11 am)
Boys Basketball Practice in Main and Aux Gym (10 am-12 pm)
Baseball Open Gym in Fieldhouse (1 pm-3 pm)
Pre-Play Orientation Meeting in Presentation Room (6 pm-7 pm)
Musical Performances in Aud (7 pm-9 pm)

November 21

Drill Practice in Main Gym (6 am-7:30 am)
Basketball Practice in Main Gym (A days girls early, B days boys early) (2 pm-5:30 pm)
LIA Friendsgiving in Hosting Room (2:30 pm-4:30 pm)
Cheer Practice in Fieldhouse (6 pm-9 pm)
Pre-Play Orientation in Presentation Room (6 pm-7 pm)
Boys Jr Husky Basketball in Main Gym (7 pm-9 pm)
Musical Performances in Aud (7 pm-9 pm)

November 22

Drill Practice in Main Gym (6 am-7:30 am)
Naval Academy Presentation Room (9:07 am-9:44 am)
HHS Farmers Market in Commons (2 pm)
Basketball Practice in Main Gym (A days girls early, B days boys early) (2 pm-5:30 pm)
Drill Practice in Commons (3 pm-6 pm)
Swimming: Taylorsville @ HHS at Gene Fullmer Rec (3:30 pm-4:30 pm)
Boys Basketball: HHS @ Herriman (Soph 3:30, JV 5:15, V 7:00) (7 pm-9 pm)
Girls Basketball: Provo @HHS (Soph 3:30, JV 5:15, V 7:00) (7 pm-9 pm)
HHS School Flyers and Events