HUSKY STRONG NEWSLETTER - 10/20/21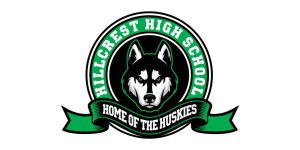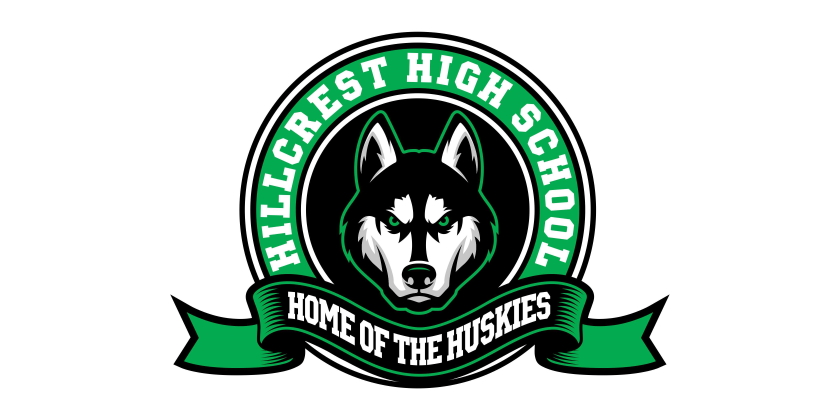 Hillcrest High School, Midvale Utah, October 20th, 2021
***In this Husky Strong Newsletter, you will find Principals Message: End of Quarter, Dance Information Husky Howl, Picture Retakes, Career Corner, PTSA Information, Current Events
Principals Message: End of Quarter
Parents/Guardians and Students,
This is just a reminder that the end of first quarter will be October 22nd, 2021. Please make sure your students are talking to their teachers, and more importantly, attending APP class. We have not had great APP attendance first quarter. We expect the have higher APP attendance second quarter. Parents/Guardians please help us with this by encouraging your students to attend APP and work with their teachers.
Dance Information: Husky Howl
On October 23rd , 2021 Hillcrest High School will have the Husky Howl Dance (Halloween Dance). As part of our school wide efforts to keep students safe, we are now requiring students who want to bring a date or friend from another school, to fill out the Guest Request Form. We will also provide copies of this form in the main office for students to pick-up. Students will be asked to provide student ID to get entrance into the dance. If students do not provide that they will not be allowed in the dance. Students coming from other schools must bring their ID along with the Guest Request Form. If they cannot produce those, they will not be allowed in the dance.
Hillcrest students must accompany a Guest. This means the ratio must be 1 Hillcrest student to every 1 Guest Student. No exceptions allowed.
Hillcrest High School: School Dance Dress Code Requirements
Halloween Dance (Husky Howl), Saturday; October 23rd , 2021




For those students who would like to dress up for the Halloween Dance (Husky Howl), they are more than welcomed to, as long as they follow the guidelines listed below. Regular school rules regarding the dress code must be followed.  
 No- masks, no more than 50% of your face can be painted, canes, sticks, glow sticks, or weapon-like items of any kind are allowed (aka weapons are NOT allowed). No fake blood or other substances that will spill or cause a mess will be allowed.
 Students may not wear anything suggestive or provocative in nature. No underwear as outerwear will be allowed.
Nothing that promotes the use of illegal substances or activities, derogatory or disrespectful or portrays violence.
Students must show respect to other students by not touching, defacing or insulting other students' costumes.
Students must show respect for others by not choosing costumes that are insensitive and/or offensive to the diverse backgrounds represented by others at our school.
BE RESPECTFUL AND RESPONSIBLE!
Anyone who does not follow the Halloween Dance Dress Code will be subject to the dress code violation consequences or further disciplinary action such as a call home for a change of clothing, no admission into the dance or removal from the dance. If you, or your student have questions on whether their costume follows the dress code, please reach out to the Assistant Principal over your student. Please make every effort to keep this Dance fun and safe for all students.  
Picture Retakes: 
Lifetouch Pictures makeup day is on November 3rd (7:00 AM to 1:00 PM) for any new students and others who did not get pictures taken this year. Pictures are used for the Hillcrest yearbook and school IDs. IDs will be given to students after the picture is taken. School IDs are necessary for participation in many of the school's activities. The Lifetouch picture booth will be on the 3rd floor collaborative space.  If students need to do a RETAKE, please deliver the original purchased picture packet to Lifetouch representatives in order to do a RETAKE.
Career Corner: WBL CAREER CORNER
Hillcrest Work-Based Learning is hosting speaker Jesse Sanchez from Utah Warrior Rugby in the first ever "Meet the Pros" series of lectures in the presentation room.
This event will be held during APP on Oct 21st  for students interested in Business and Marketing. Please see Cher Burbank in A139 for more info or a free ticket to attend.
For a flyer go to the Hillcrest Work-Based Learning website below and look under current events.
There are many job openings in our community. The virtual job board for Hillcrest students is up and running on the link below. Please check out this site it is updated weekly.
www.hillcrestwbl.weebly.com/job-openings or go to the schools website under Counseling>Work-based Learning.
PTSA Information:
DEODORANT DONATION DRIVE- we are collecting deodorant for the Road Home Shelter. Bring your donations of men's or women's deodorant to the main office ASAP!
Spirit Night Wednesday – Eat at J Dawgs in Midvale Wed Oct 20th 5pm-10pm and tell them you are with Hillcrest and they donate a portion of the proceeds from your meal to HHS PTSA!
Student Service Club
NEXT MEETING: Tues Oct 26th 2:30pm-3:30pm
Meet in the Conference Room (next to Attendance Office)
(Service hours can count for NHS, IB, college and scholarship applications.)
Sign up for Service Club today!
https://docs.google.com/forms/d/e/1FAIpQLSc5XOMrSsjK3qPlO8fpgT7low1gb9AaxAtekoDsC3G8V-rvyg/viewform
Husky Blankets are HERE!!! Order yours today – $75 for super plush two-sided blanket
https://hillcresthuskies.memberhub.com/store/items/448532
Reflections Deadline Oct 29th  "I Will Change the World By…"
Keep working on your submissions to the Reflections Contest in these categories: Photography, Literature, Music Composition, Film Production, Dance Choreography, 2D Art and 3D Art.
Check out the rules and enter online!
https://www.utahpta.org/reflections-rules-category-faqs
Join PTSA
Become a member today for $7 and join with other parents who care about your child's education. The more members we have the bigger voice we have
Join by Oct 29th for a chance to win a new Husky Sport Water bottle!
https://hillcresthuskies.memberhub.com/store
Have questions or comments? Email hhs.huskies.ptsa@gmail.com
PTSA Executive Board
President- Rebecca Martin
Treasurer- Geraldine Madariaga
Secretary- Becca Staker
VP Membership- Kayo Robinson
VP Advocacy- Stacey Kratz
Upcoming Events 
https://hhs.canyonsdistrict.org/ Once there, go to "School Info" drop down menu and select "School Calendar". It will then open our school calendar.
Our new school website also provides translation services. When you access the website, at the top right, you will see a translate button. Please click that button and select the language you would like to translate to. This will translate all website information into the language selected.
Official Hillcrest High School 
Facebook: Official Hillcrest High School 
Instagram: @hillcrest.huskies
Twitter: @HillcrestHighUT
YouTube: Official Hillcrest High School 
Official Hillcrest SBO
Instagram: @hillcrestsbo
Twitter: @hillcrestsbo
YouTube: Hillcrest SBO
School Website
https://hhs.canyonsdistrict.org
Articles & Photo Galleries 
Hillcrest TV