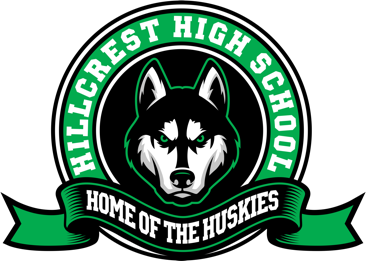 Hillcrest High School, Midvale Utah, October 14th, 2020
***In this Husky Strong Newsletter, you will find the South Parking Lot Closure, Club Videos, PTSA News and Upcoming Events.***
Principals Message: 
South Parking Lot Closure:
The South Parking Lot, triangle lot next to 7500, will be indefinitely closed starting Monday, October 19th for Construction. 
Club Videos:
Student clubs created informational videos for Club Rush this year. Check out what Hillcrest students are interested in to change the world around them. See the advisor or club members for more information.
Hillcrest HS Club Videos

 

 
2021 Hillcrest Clubs part 1 of 3
https://www.youtube.com/watch?v=goRpqImSEPM&feature=youtu.be
2021 Hillcrest Clubs part 2 of 3
https://www.youtube.com/watch?v=JTGzSXhbjM0&feature=youtu.be
2021 Hillcrest Clubs part 3 of 3
https://www.youtube.com/watch?v=goRpqImSEPM&list=PLbwo3K6k7KCxYqy3pQZxsVRekBJwWGq8c&index=1
Club/Organization

Advisor

 
 

ASL Club

Kelly Miner

 

Book Club

Suzanne Riches

 

Careers Club

Cher Burbank

 

Chess Club

Matt Leininger

 

Chinese Club

Lian Feng

 

Choir

Ranae Dalgliesh

 

Debate

Ron Hill

 

DECA

Shelly Symes

 

Earth Club

Jake Flanigan

 

FBLA

Rachel Eckley

 

FCCLA

Lisa McCloud

 

French Club

Jordan Hulet

 

Hillcrest Music Club

Annie Arnold

 

Hillcrest Science Club

Annie Arnold

 

Hope Squad

Lisa Gardner/Kim Walters

 

HOSA

Matthew Hart

 

Key Club

Shelly Edmonds

 

Latinos in Action

Michael LeBaron

 

Math Club

Ken Herlin

 

Mock Trial

Dave Veenstra

 

MUN

Scott Stucki

 

National Honor Society

Su Veenstra

 

Newspaper Club

Lyndee Mckay

 

PTSA Student Club

Julie Cluff-PTSA

 

Robotics Team

Clief Castleton

 

Save our Earth HHS

Christine Cress

 

Skills USA

Allan Freeman

 

Stage Crew

Giselle Gremmert

 

Theater

Joshua Long

 

Unicef Unite

Stephanie Carlton-Johnson

 

Volleyball Club

Sally Williams

 
PTSA News
Win a FREE Husky Blanket
Would you like to win a free reversible Limited Edition Husky Blanket? Hillcrest PTSA will be giving away a Husky Blanket each month from October through January with one lucky winner chosen each month! All you have to do is be a current member of Hillcrest PTSA. You can join online at hillcresthuskies.memberhub.store  or you can fill out an envelope in the Main Office or Attendance office. Membership is $7. All members will be entered in the drawing each month. The earlier you join, the more chances you will have to win. The first drawing is on October 15. If you aren't sure if your membership is current, email hhshuskiesptsa@gmail.com and ask. Anyone can join – parents, students, teachers, grandparents, community members, etc. Everyone is welcome. 
Be an Informed Voter
Election Day is November 3. Ballots are being mailed out this week. To learn what will be on your ballot, and find information about candidates and issues, go to vote.utah.gov. 
Select "Learn about Candidates and Issues" and type in your address. Be sure to get educated before you fill out that ballot.
Upcoming Events 
Please refer to the HHS School Calendar below to see what events are happening this week.
https://www.calendarwiz.com/calendars/calendar.php?crd=706hillcrest
You can find the school calendar by going to HHS Website at:
https://hhs.canyonsdistrict.org/
Once there, go to "School Info" drop down menu and select "School Calendar". It will then open our school calendar.
Our new school website also provides translation services. When you access the website, at the top right, you will see a translate button. Please click that button and select the language you would like to translate to. This will translate all website information into the language selected.
GO HUSKIES!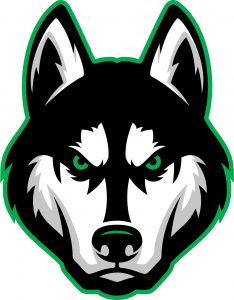 Husky Strong
#allpacksunited #weareHILLCREST
Connect with us here! 
Official Hillcrest High School 
Facebook: Official Hillcrest High School
Instagram: @hillcrest.huskies
Twitter: @HillcrestHighUT
YouTube: Official Hillcrest High School
Official Hillcrest SBO
Instagram: @hillcrestsbo
Twitter: @hillcrestsbo
YouTube: Hillcrest SBO
School Website
https://hhs.canyonsdistrict.org
Articles & Photo Galleries