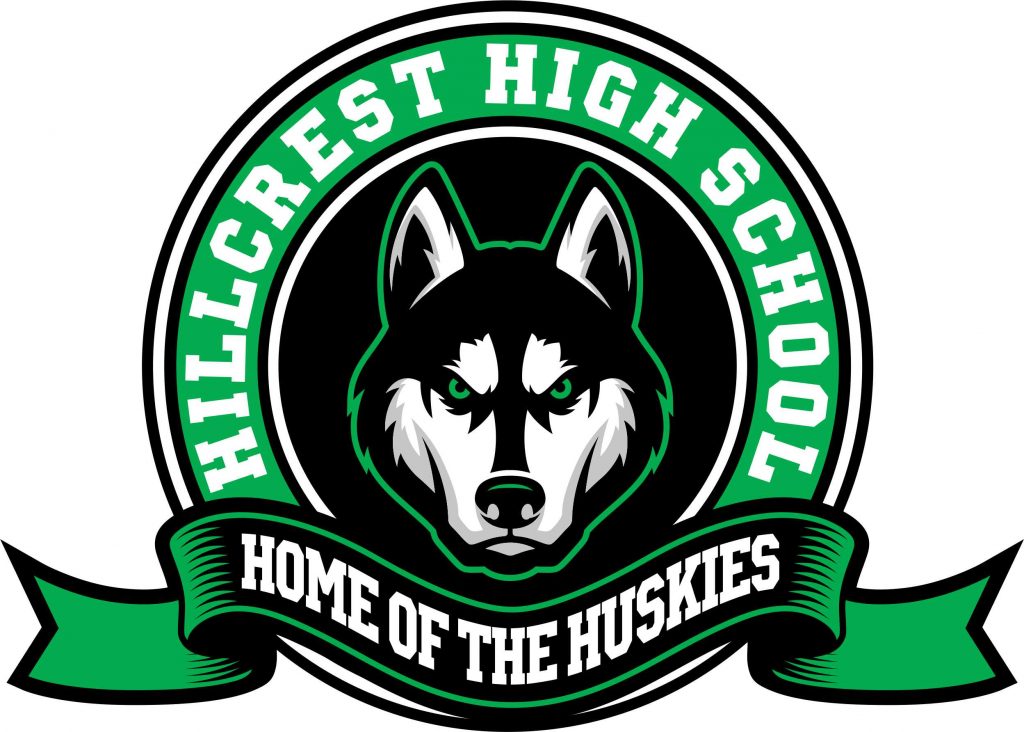 HUSKY STRONG NEWSLETTER:
09/27/2023
Hillcrest High School, Midvale, Utah
Welcome Back, Huskies! We are excited to start a new school year with you! 
*In this Husky Strong, you will find information about: Upcoming Events, Senior Updates, Winter Clothing Drive, Work-Based Learning, Community Schools, PTSA Information, and Fliers *
Keep up with all that is happening at Hillcrest High School. Like us on Facebook, follow us on Instagram (@hillcrest.huskies) and our SBO Instagram (@hillcrestsbo) 
Upcoming Events
| | |
| --- | --- |
| SCHEDULE & EVENTS | DATES |
| Early Out | September 28  |
| No School | September 29 |
| Husky Howl Dance | October 13 (7 pm-10 pm) |
| Photo Retakes | October 17  |
| Fall Break (No School) | October 19-23 |
| End of 1st Quarter | October 27  |
To view the school calendar, please click HERE.
Pictures
Pictures will be handed out during lunch this week. Please make sure to pick them up! Picture retakes are on October 17th! If you would like to still order pictures please click the following link HERE. Use the code F202310OFF for 10% off your order. 
Senior Corner
Senior Pennants
Seniors! Please fill out the form by clicking HERE to order your custom Hillcrest High School Pennant. You will need to be logged into your CSDDOCS account.

Sterling Scholar
Attention Seniors! It is that time of year! Sterling Scholar applications are now available from Mrs. Carlton-Johnson, room 411. The applications are due back to Mrs. Carlton-Johnson by September 28th at 3:00 p.m. Please contact Mrs. Carlton-Johnson at stephanie.carltonjohnson@canyonsdistrict.org if there are questions.
Multicultural Services
The UVU Multicultural Student Services Center will be at Hillcrest on October 11 during APP in the hosting room to give a presentation to students interested in UVU. They will also include resources available for international students. 
The SLCC Multicultural Conference field trip will be held on November 10 and is open to Juniors and Seniors – if you are interested in attending, please contact halle.meckl@utah.edu 
US Congressional Gold Medal Award
Congratulations to our Hillcrest student Jason Mandel on his accomplishment of receiving the US Congressional Gold Medal Award. He was one of six students in the state of Utah to earn this award. To earn the Gold Medal, each participant must complete voluntary public service, personal development, physical fitness, and other accomplishments. Jason has been consistently working to achieve this award for over two years. Jason also earned a STEM Star in conjunction with his Gold Medal.
He was honored at the Sandy Town Hall Event on September 25 by Congressman John Curtis for his accomplishments. Congratulations Jason!
National Merit Scholarship Semifinalists
Congratulations to our 13 National Merit Scholarship Semifinalists. More than one million juniors from 21,000 high schools across the country entered the scholarship program, which requires a number of screening tests and qualifications. The pool of semifinalists represents less than one percent of U.S. high school seniors. To check out the article on our students, please click HERE. Hillcrest had the highest number of semifinalists of any CSD school! Congratulations to the following students:
Chen, Ivan
Chun, Sang Hyun
Giolas, Peter
Haueter, Anastasia A.
Hsu, Anthony
Kandukuri, Aarnav
Loh, Edward Q.
Lu, Thomas Q.
Murugappan, Vishwa G.
Nair, Nayantara R.
Parikh, Aarav B.
Vislawath, Dheeraj
Williams, Gabriel L.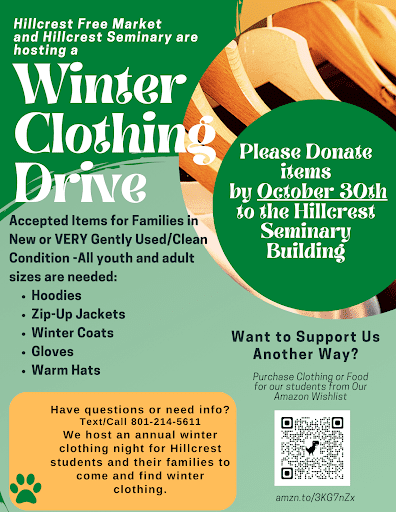 Hillcrest Seminary Drive
Our Hillcrest Seminary is doing a winter clothing drive to benefit our Hillcrest Free Market. Accepted items include new/gently used youth and adult sizes winter clothing items: hoodies, zip-up hoodies, winter coats, gloves, and warm hats. Please donate items by October 30th to the seminary building.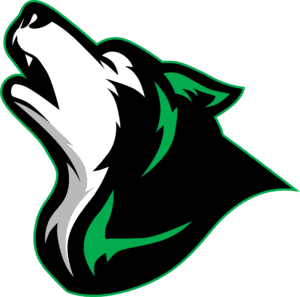 Football Senior Night
The football team is excited to announce a change to our Senior Night festivities this year. In order to take sufficient time to celebrate our senior football players, we will be holding a special senior night THE NIGHT BEFORE our last home game. This will be held on Wednesday, October 4, 2023, at 7:00 pm, lasting roughly one hour. Players will be announced and have a small blurb said about them to wrap up their High School playing experience. We would love anyone who would like to come out to support and celebrate our seniors to be there that night!
Our final home game will be the following night, October 5, 2023, vs. Cottonwood at 7:00 pm. We would love to see you there as well! Go Huskies!
Work Based Learning
Juniors and Seniors are invited to come to the Pathways to Professions Career and Technical Education Showcase on October 3-4. Students will meet industry professionals and discover education pathways. This is a free event. To sign up for the field trip, please see Cher Burbank in A139 in the counseling center.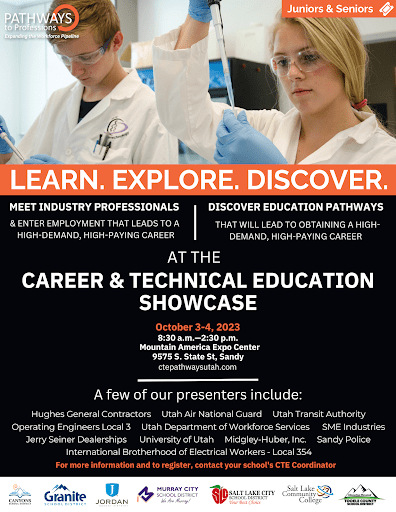 We are a Community School!
Our Hillcrest Free Market provides food, clothing, laundry, and hygiene products for our students and their families. Students who want to visit the market must check in to student support in A171.
Parents and families wanting to visit the Hillcrest Free Market will need to make an appointment with Liz Demke (elizabeth.demke@canyonsdistrict.org or 801-214-5611). Please be sure to check out our website or on Instagram @hillcrestfreemarket for updates.
We will be continuing our farmers market with fresh fruits and vegetables. The following are dates for our farmers market for 2023: October 4, October 18, November 1, November 15, & December 6
If your student needs glasses, we will have a free Mobile Vision Clinic for Hillcrest Students on October 17th. To sign up, please email elena.foley@canyonsdistrict.org or visit student support in A171 for a permission form. This clinic is for students who could otherwise not afford prescription glasses.
Our Thanksgiving help has opened. We will be submitting your information to an organization called Thanksgiving Heroes. This organization delivers uncooked Thanksgiving meal kits to your house on Saturday, November 18th. If you would like to sign up, please click HERE or please contact 801-214-5611 for more information. Para información en español llama a 385-418-9490. 
Want to support our Hillcrest Free Market? Many of our most needed items can be found on our Amazon Wishlist found HERE or donate to our success fund found HERE.
PTSA Information
Hillcrest Parent-Teacher-Student Association (PTSA) is here to serve the families of our school.  
THANK YOU to those parents who helped with the Faculty Meal for Parent-Teacher Conferences!
Alicia Hastings, Jennifer McDonough, Tisha Williams, Stacey Kratz, Patricia Costello, Becca Staker, Rachel Sun, Kimberly Morris, Larissa Cope, Amber Adams, Heather Sarin, Janet Baer, Cristina Miller
THANK YOU to the volunteers who helped with Hearing Screenings!
Andrea Ruff, Jennifer McDonough, Christine Taylor, and Terena Jepson
HUSKY HERO– Monthly, the PTSA names 2 students per grade as Husky Heroes. They win a prize package, including a Husky Hero throw blanket. **NEW**The 2 Seniors will win a PARKING PLACE for the month near the main entrance. 
October Husky Heros are
Freshman – Ethan Booth
Sophomore – Mia Cabezas and Atticus Bradley
Junior – Gen Boles and Sanai Jose Villegas
Senior – Anna Ames and Ashima Puri
**Pick up your prize in the Main Office**
Looking for students who help others, are kind, improve school unity, or overcome obstacles. NOMINATE A STUDENT for Husky Hero TODAY!! Anyone can nominate:
https://docs.google.com/forms/d/e/1FAIpQLSc54eg7micj4K4LxvIapJp_IKai1_2JLYCovXOKxWFtUR-gqQ/viewform
HHS PTSA is looking for willing parents/guardians to fill the following positions:
Fundraiser Chair– oversees the selling of the blankets at school functions, like football games.
Grad Night Committees– parents of SENIORS- we need committee chairs to head the following committees for the all-night party for our graduating seniors at Dimple Dell Rec Center. Super fun!! **Committees are Food, Activities, Publicity, Prizes, Security, Ticketing/Registration**
If you are interested in these or other positions or just want to find out more about what the PTSA does in high school, email Rebecca Martin at  hhs.huskies.ptsa@gmail.com
JOIN PTSA- don't have time to volunteer but still want to support the school? JOIN PTSA!!  Only $7 
https://hillcresthuskies.memberhub.com/store
Or Drop off cash/check to the Main Office in an envelope with your name and contact info and "PTSA"
Reflections Art Contest- Theme is "I am Hopeful Because…"  The due date will be in mid-October.
Students are invited to create original works of art in the categories of Dance Choreography, Film Production, Literature, Music Composition, Photography, 2D Visual Arts, and 3D Visual Arts.
PTSA Board 2023-24: Pres- Rebecca Martin, Sec- Becca Staker, Treasurer- Chelsea Worth, VP Membership- Kayo Robinson, VP Advocacy- Stacey Kratz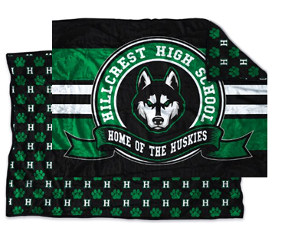 Husky Blankets for sale!  $75 for a super plush blanket. Sports water bottles for $10 and decals for $3. Show your Husky Pride! Want to avoid cc fees? You can purchase in the Main Office using cash/check.