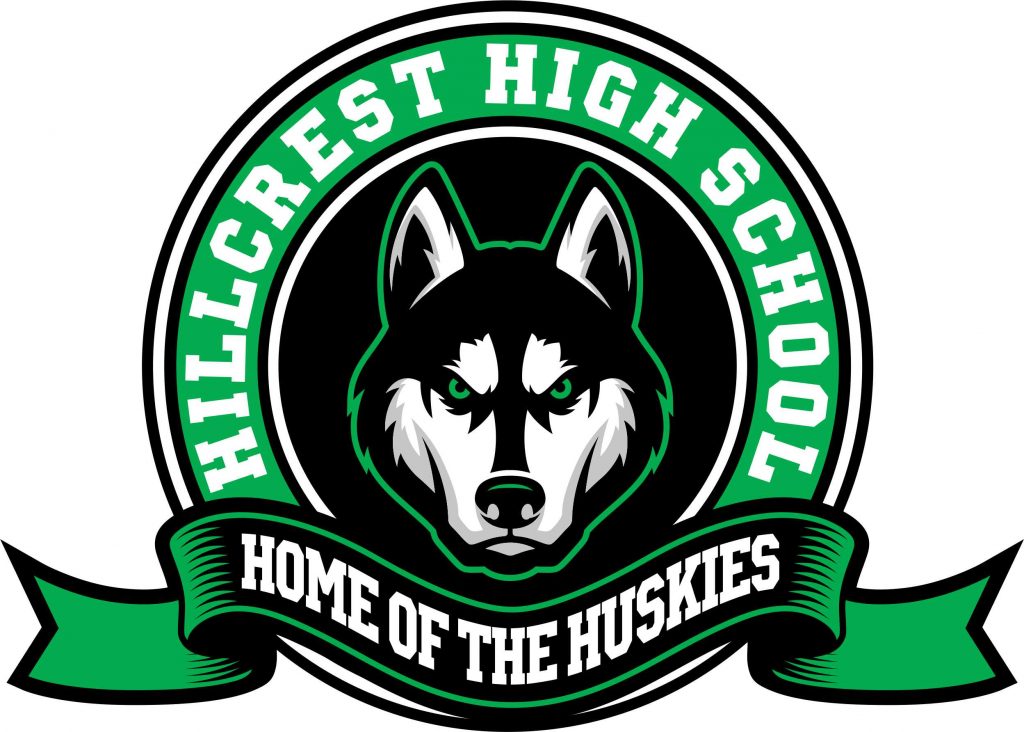 HUSKY STRONG NEWSLETTER:
05/03/2023
Hillcrest High School, Midvale, Utah
*In this Husky Strong, you will find information about: Graduation, Job Fair, Summer School, Summer Bridge Program, Community School Info, PTSA, and Calendar of Events* 
Keep up with all that is happening at Hillcrest High School. Like us on Facebook, follow us on Instagram (@hillcrest.huskies) and our SBO Instagram (@hillcrestsbo)
Graduation Reminders (Seniors Only)
Congratulations Graduating Seniors! Graduation is approaching, and Hillcrest is proud of all you have achieved in high school. The class of 2023 Graduation ceremony will be held on Thursday, May 25th, 2023 at 9:30 am in the Maverik Center. Graduating seniors need to report to the Maverik Center by 8:30 am. 
Please see below for important senior graduation dates:
May 10: Last day to purchase tickets for the senior dinner dance. Tickets will be sold for $30 during lunches from 4/24-5/10. This is a Hillcrest senior-only dance.
May 12: Absolute last day for make-up/original credit work. 
May 18: Senior Awards Night, 6:00 p.m. reception, 6:30 p.m. presentation in the Auditorium. By invitation only. Please click HERE to turn in remotely.
May 18: Senior Decision Day celebration, 12:00 pm.
May 20: Senior Dinner Dance, HHS Football Field 7:00 p.m. – 10:00 p.m. Pre-Sold Ticket price:  $30.00. This is a full-catered meal and dance to follow. No heels. Hillcrest seniors only.
May 22: IB Recognition Night, 6:30 p.m. HHS Commons by invitation only.      
May 23: Mandatory Graduation practice, 8:30 a.m. – 10:00 a.m., gym. Be on time!
May 23: Traditions Assembly (All grades), Auditorium, 10:15 a.m. – 11:30 a.m.
May 23: Senior BBQ, East side gym entrance, 11:30 a.m. – 12:30 p.m.
May 24: Mandatory Graduation practice, 8:30 a.m. – 9:30 a.m. in the gym.  Be on time!
May 24: Senior Yearbook Pick up,  9:30 a.m. – 2:00 p.m.
May 25: Graduation Ceremony, Maverik Center, 9:30 a.m. – 11:30 a.m. Take pictures prior to the Graduation ceremony. Caps and gowns will be turned in immediately following the ceremony! 
Graduation will be here before you know it!  Here are a few additional reminders:
If you have ordered your cap and gown, they are in the counseling center with your name on it. If there is a hold on your cap and gown please talk to your counselor. 
IF YOU HAVEN'T ORDERED YOUR CAP AND GOWN: Caps and gowns must be ordered as soon as possible to ensure we have the size and to have it delivered at the school on time. Order online at  www.jostens.com.
Graduation announcements/invites? Official and custom school announcements or Personalized Photo announcements can still be ordered. You can design, personalize and easily order your invites at www.jostens.com. Questions? Call 1-800-567-8367
Senior Graduation Rings can also still be ordered, customized, and delivered to you within four weeks of the order. Visit www.jostens.com to view the graduation jewelry catalog and to place your order.
Attention seniors! Please take the senior survey to get your cap and gown. You must show proof that you completed the survey to your counselor. Please see the following link: csdsurveys.canyonsdistrict.org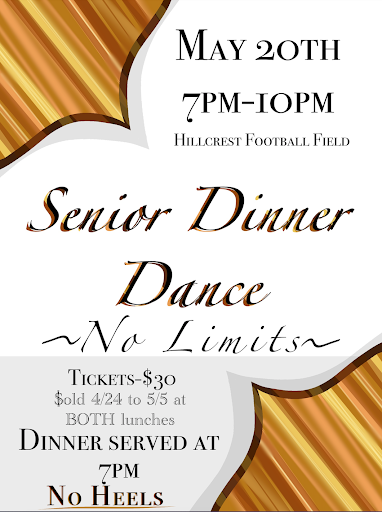 AP Testing
AP exams begin May 1st. Check your exam date/time on the College Board. If you have questions, please see Mrs. Williams in the counseling center. Please bring two number two pencils, a pen with black or dark blue ink, & a permissible calculator for certain exams. Do not bring cell phones, smart watches, food, or mechanical pencils. Please review the terms and conditions before test day at cb.org/apexamterms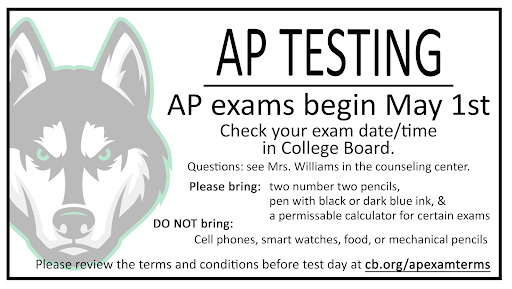 Counseling Center Survey
The Hillcrest High School Counseling Center is currently conducting a Needs Assessment and needs your help!  We are collecting information from parents through a brief online survey.  
The results will help us know which areas we need to focus on to best support your students. Please click on the link below and choose Hillcrest High School from the drop-down menu to take this brief survey. 
https://www.ctesurveys.com/CTESurvey?PointerId=222&SchoolId=56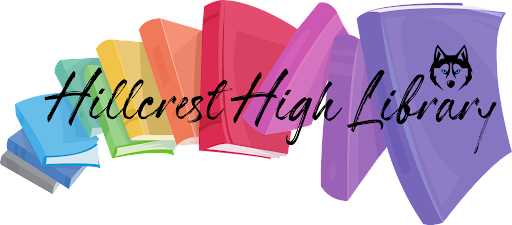 Library upcoming End of Year Due Dates:
May 12—All Library Books Due
May 17 & 18 (in English classes)—Senior Chromebook Return (students in grades 9-11 will keep their Chromebook if they will be returning to Hillcrest next year)
May 19 & 22—Textbook Return
May 22—All unreturned items will be put on Skyward as a fine
Hillcrest Job Fair
What: Job Fair
When: Wednesday, May 3rd
Time: 11-1 PM during lunch
Where: West side patio (outside)
Students may visit with exhibitors during their lunch break to talk about individual jobs available to the public, some jobs starting as young as 14 or 15 years of age. 
There will also be a wide range of careers starting at 18
HILLCREST JOB FAIR VENDORS  2023
GQ Barber Co. 
HB Boys LC 
Dimple Dell Recreation Center
Vector Marketing 
Cottonwood Heights Post Office 
US Marines
Human Resources Recruitment Services 
SUU Aviation 
BD.com
ES Solar 
Nike Outlet Park City 
In and Out Burger
Utah Community Action 
Employee Services Center 
Dan's Fresh Market 
And several more that will join us before next Wed.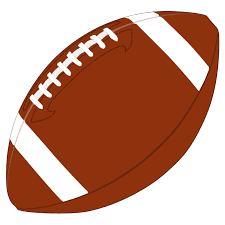 Football Spring Ball
Football Spring Ball starts next Monday, May 1st!
Dates: May 1, 3, 8, 10, 15, & 17
Time: 4 pm-5:30 pm
Where: Football Field
Who: Current 8-11 Graders
Cost: FREE!
Come learn the fundamentals of football, our playbook, coaching staff, and fellow players. Bring cleats, tennis, shoes, and your own water bottle. We look forward to having you join us!
Summer School
Students! Hillcrest will host two summer school sessions in the presentation room, 8 am-12 pm, Monday-Thursday.
Session 1: May 30-June 8 (to sign up, click HERE)
Session 2: June 12 – June 22 (to sign up, click HERE)
All classes will be in person. Each class completed is worth .25 credits. Grades earned in summer school are not for grade replacement and are for credit recovery ONLY. Coursework must be completed during the summer school sessions. Students must bring a charged Chromebook and charger each day. Bussing transportation will be provided at elementary schools. Please see the flier for more information. Counselors will be available on Monday, May 30th, and June 12th to help with registration of courses.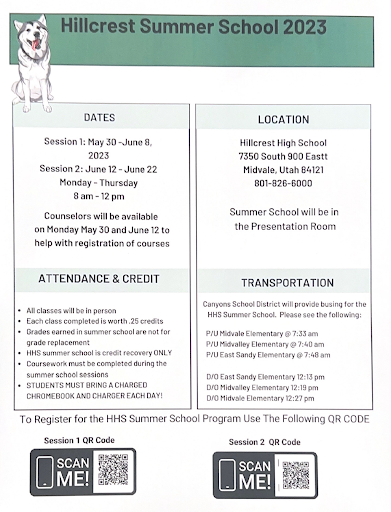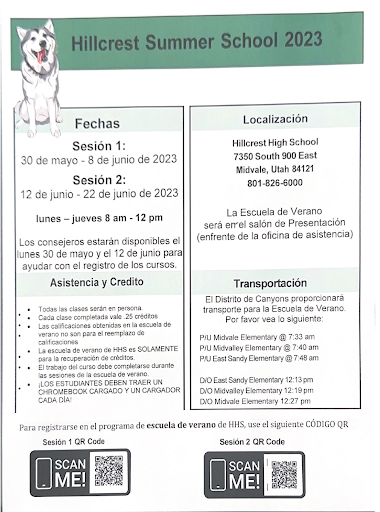 Math Summer Bridge Programs
Canyons School District High School Math Secondary Honors Summer Bridge Course
If you are an incoming 10th grader who took Secondary I in 9th grade and would like to take Secondary II HONORS in 10th grade, this course is for you!
During this class, students will study the Pre-Calculus concepts taught in the Secondary I Honors course: vectors, matrices, determinants, Cramer's rule, and operations on matrices and vectors. Students will need to show mastery of concepts through the end-of-course assessment.
The class will be held June 5th- June 15th Monday-Thursday (No class on Fridays) 9 am-11 am. Classes will be held in person at Jordan High School (95 Beetdigger Blvd, Sandy, Utah 84070)
To register, please click HERE. Registration closes Friday, May 26th at 5 pm. For more information, please contact Allison Duncan (allison.duncan@canyonsdistrict.org)  
University of Utah Summer Mathematics Program for High School Students
The Summer Mathematics Program for High School Students at the University of Utah provides outstanding students an opportunity to develop their math talents to the fullest. Participants will receive three University credits in mathematics. 
Classes will be held June 20th – July 7th Monday-Friday. For more information and to apply to the program, please click HERE. Applications close on June 1st. For more information on the program, please contact Sean Lawley (lawley@math.edu.edu)
We are a Community School!
We will be handing out Summer Break Meal Bags for students and families Monday, May 22, starting at 2 pm in the cafeteria.
If your Hillcrest student will need new tennis shoes for the 23-24 school year, please email elizabeth.demke@canyonsdistrict.org to add them to our shoe list!
All summer long, we will be collecting NEW tennis shoes (men and women, all adult sizes) and NEW backpacks for the next school year.  
For questions, donation drop off or pick up details, or if your family/neighborhood would like to host a donation drive, please email elizabeth.demke@canyonsdistrict.org
During the summer, we will be continuing monthly meal bags and our farmers market. We will be distributing meal bags with fresh items on June 22nd and July 20th at 11:30 am outside of the Hillcrest Free Market. It is located on the west side of the building by the playground. It will be first come, first serve. Please see the flyer below!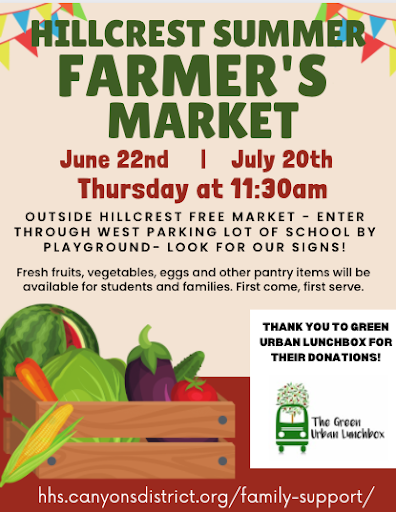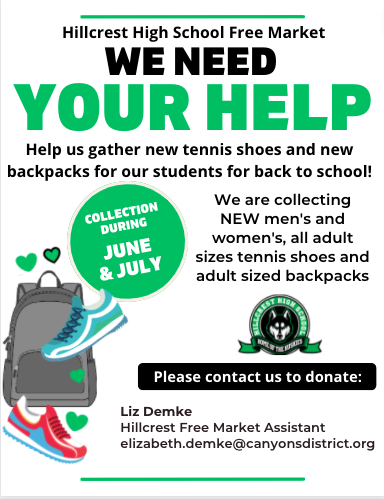 This conference is for Muslim Youth between the ages of 16-25 years old. This is NOT a Hillcrest-sponsored event, and we are NOT having a bus. If you are interested in the conference, please register HERE or email celia.cielinski@canyonsdistrict.org
Events and Resources:
Each week we will feature community events and local resources in Midvale or surrounding areas. Please note these events and resources are NOT sponsored by Hillcrest High School. Please click HERE for more info.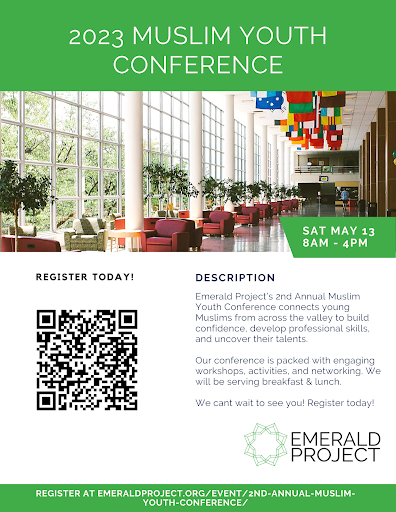 Needs Assessment
Parents/Guardians- Hillcrest PTSA is setting our budget and priorities for next school year, and we need your help deciding where we spend our TIME and MONEY. Please fill out this SHORT SURVEY (should only take 2 minutes), and your student will get a TREAT!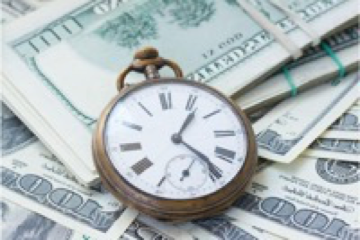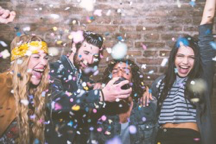 Parents of Seniors- GRAD NIGHT is coming!
We need parent volunteers to run activities, prizes, food, and security for GRAD NIGHT- the all-night party for graduating Seniors. To be held at Dimple Dell Rec Center on May 25th, 10 pm- 5 am. 
SIGN UP TO HELP UP HERE!!
https://www.signupgenius.com/go/60B054DAFAD29A20-grad
Do you or your company want to donate a prize? Anything from gift cards to squish mallows to earbuds or a new TV!!  We need door prizes to encourage the kids to stay at the party and be safe all night!
Contact Rebecca at hhs.huskies.ptsa@gmail
Buy your tickets for GRAD NIGHT NOW!! $25 for tons of FOOD, games, and awesome prizes! It's a safe, fun place for our students to celebrate with other Hillcrest Seniors.
https://hillcresthuskies.memberhub.com/store/items/847723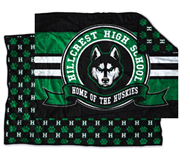 Husky Blankets for sale!  $75 for a super plush blanket. Sports water bottles for $10 and decals for $3 Show your Husky Pride! Want to avoid cc fees? You can purchase in the Main Office using cash/check.
JOIN PTSA
JOIN Hillcrest High PTSA and support the parents, teachers, and students!  Only $7 
https://hillcresthuskies.memberhub.com/store
Or Drop off cash/check to the Main Office in an envelope with your name and contact info and "PTSA"
We love serving you and our school, but we need more parents!
PTSA IS LOOKING FOR A PRESIDENT-ELECT for next year!! EMAIL IF YOU ARE INTERESTED!!
PTSA Board has been reelected for the 2023-24 school year. Thank you for your service!
PTSA Board 2022-23: Pres- Rebecca Martin, Sec- Becca Staker, Treasurer- Chelsea Worth, VP Membership- Kayo Robinson, VP Advocacy- Stacey Kratz
Hillcrest 1 Week Calendar of Events: 
May 3 

IB Physics/Lang and Lit in Presentation Room (8 am-4 pm)
Job Fair – Outside School Entryway (11 am-1 pm)
AP Computer Science in Aux (11:30 am-12:30 pm)
After School Credit Recovery in Presentation Rm (2:30 pm-4:30 pm)
Production Company Rehearsals (2:30 pm-7 pm)
Baseball Practice at Baseball Field (3 pm-5:30 pm)
Boys Tennis Practice at Tennis Courts (3 pm-5 pm)
Boys Volleyball Practice in Main Gym (3 pm-5 pm)
Cheer Weights in Weight Room (3 pm-5:30 pm)
Softball Practice at Softball Field (3 pm-5:30 pm)
Track Practice at Track and Football Field (3 pm-5 pm)
Boys Soccer Practice at Soccer Field (3:30 pm-7:30 pm)
Spring Football at Football Field (3:30 pm-5:30 pm)
Cheer Practice in Field House (4 pm-5 pm)
LIA District Banquet in Cafeteria/Foyer (4:30 pm-8 pm)
Girls Volleyball Open Gym in Main Gym (7 pm-9 pm)
CJ Poulson Signing in Gallery (7 pm-7:30 pm)

May 4 

UMEA State Band 
AP Human Geography in Aux (7:30 am-8:30 am) 
AP Statistics in Aux (11:30 am-12:30 pm)
IB Lang/Lit Testing in Presentation Room (12 pm-4 pm)
After School Credit Recovery in Presentation Rm. (2:30 pm-4:30 pm)
HOSA in Hosting Room (2:30 pm-5 pm)
Production Company Rehearsals (2:30 pm-7 pm)
Boys Tennis Practice at Tennis Courts (3 pm-5:30 pm)
Driving Range (3 pm-7 pm)
Track Practice at Track and Football Field (3 pm-5 pm)
Baseball: HHS @ Stansbury (3:30 pm-4:30 pm)
Boys Soccer Practice at Soccer Field (3:30 pm-7:30 pm)
Softball: HHS @ Cottonwood (3:30 pm-4:30 pm)

May 5 

UMEA State Band 
HHS Coaches Meeting in Gallery (7 am-7:30 am)
AP European History in Hosting Room (7:30 am-8:30 am)
AP US History in Aux (7:30 am-8:30 am)
AP Art History in Hosting Room (11:30 am-12:30 pm)
IB Testing in Presentation Room (11:30 am-12:30 pm)
IB Testing in Presentation Room (12 pm-4 pm)
Baseball Practice at Baseball Field (3 pm-5:30 pm)
Boys Tennis Practice at Tennis Courts (3 pm-5:30 pm)
Softball: Corner Canyon @ HHS (Senior Night) (3 pm-5:30 pm)
Track Practice at Track and Football Field (3 pm-5 pm)
Boys Soccer Practice at Soccer Field (3:30 pm-7:30 pm)
Boys Soccer: HHS @ Tooele (3:30 pm-5:30 pm)
Productions Company Play (7 pm-10 pm)

May 6 

UMEA State Band
Productions Company Play (7 pm-10 pm)

May 8 

Girls Golf: State Tournament @ Remida GC
AP AB/BC Calculus in Aux (7:30 am-8:30 am)
IB Computer Science in Presentation Room (8 am-12 pm)
IB Mathematics in Hosting Room (12 pm-4 pm)
After School Credit Recovery in Presentation Rm (2:30 pm-4:30 pm)
Boys Tennis Practice at Tennis Courts (3 pm-5 pm)
Boys Volleyball Practice in Main Gym (3 pm-5 pm)
Cheer Fitness in Fitness Room (3 pm-4 pm)
Softball Practice at Softball Field (3 pm-5 pm)
Track Practice at Track and Football Field (3 pm-5 pm)
Baseball: HHS @ Cottonwood (3:30 pm-7:30 pm)
Boys Soccer Practice at Soccer Field (3:30 pm-7:30 pm)
Spring Football at Football Field (3:30 pm-5:30 pm)
Cheer Practice at Fieldhouse (4 pm-5 pm)
Boy's Tennis Banquet in Hosting Room (5 pm-7 pm)
Girls Volleyball Open Gym in Main Gym (5 pm-7 pm)
Girls Soccer Open Gym in Fieldhouse (6 pm-9 pm)
Soccer Team Dinner in Gallery (6:30 pm-9 pm)
Productions Company Play (7 pm-10 pm)

May 9 

Girls Golf: State Tournament @ Remuda GC
AP English Lang in Aux (7:30 am-8:30 am)
AP Physics C Mechanics in Aux (7:30 am-8:30 am)

 

IB Chinese in Presentation Room (8 am-12 pm)
IB Mathematics in Hosting Room (11:30 am-4 pm)
AP Physics C: E and M in Counseling Center (1:30 pm-2:30 pm)
After School Credit Recovery in Presentation Rm (2:30 pm-4:30 pm)
Boys Tennis Practice at Tennis Courts (3 pm-5:30 pm)
Drill Practice in Main Gym (3 pm-7 pm)
Track Practice at Track and Football Field (3 pm-5 pm)
Baseball: Cottonwood @ HHS (3:30 pm-7:30 pm)
Boys Soccer Practice at Soccer Field (3:30 pm-7:30 pm)
Softball: HHS @ Stansbury (3:30 pm-4:30 pm)
Girls Soccer Parent Meeting in Presentation Rm (6:30 pm-7:30 pm)

May 10 

Track and Field: Varsity Region @ Cedar Valley
AP Spanish Lang (Library and Career Center (7:30 am-8:30 am) 
IB Chinese/History Test in Presentation Rm (8 am-4 pm)
Ap Biology in Aux (11:30 am-12:30 pm)
After School Credit Recovery in Presentation Rm (2:30 pm-4:30 pm)
Baseball Practice at Baseball Field (3 pm-5:30 pm)
Boys Tennis Practice at Tennis Courts (3 pm-5:30 pm)
Boys Volleyball Practice in Main Gym (3 pm-5 pm)
Cheer Weights in Weight Room (3 pm-4 pm)
Softball Practice in Softball Field (3 pm-5:30 pm)
Boys Soccer Practice in Soccer Field (3:30 pm-7:30 pm)
Spring Football at Football Field (3:30 pm-5:30 pm)
Cheer Practice at Field House (4 pm-5 pm)
Girls Volleyball Open Gym in Main Gym (5 pm-7 pm)
Big Band Ball with Vocal Jazz in Stem Atrium (6 pm-10 pm)
District ML Night in Presentation Room/Auditorium (6pm-7:30 pm)
Boys Basketball Open Gym (Main Gym) (7 pm-9 pm)
HHS School Flyers and Events