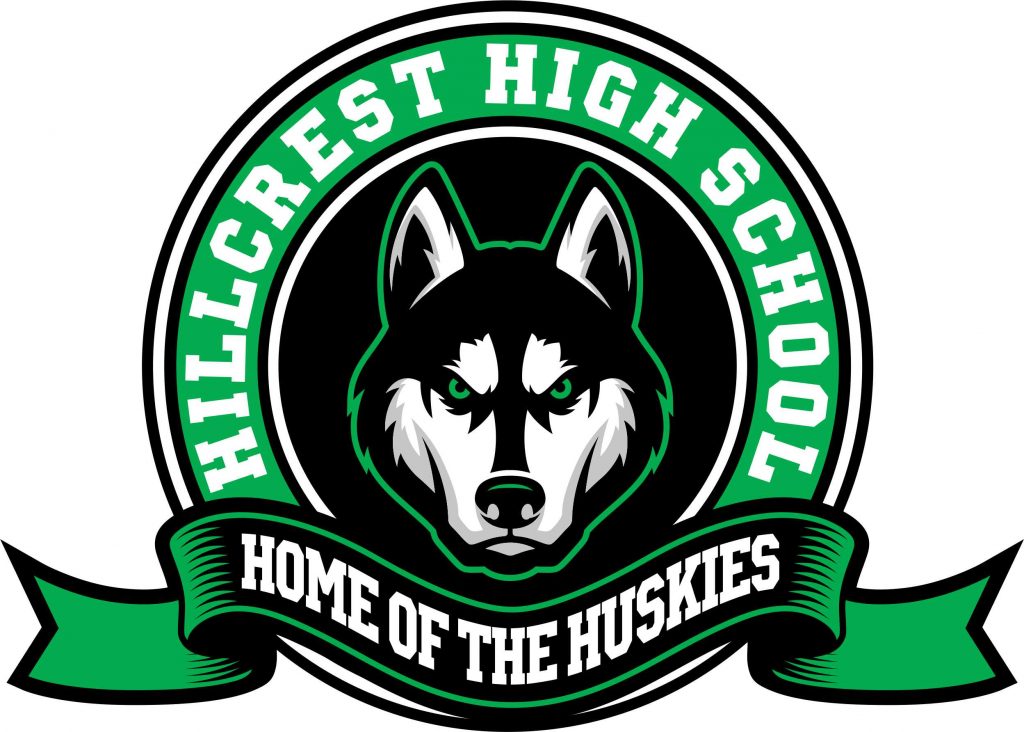 HUSKY STRONG NEWSLETTER:
02/14/2023
Hillcrest High School, Midvale, Utah
*In this Husky Strong, you will find information about: ACT Testing, Parent Teacher Conferences, APP/Attendance, PTSA, Community School Info, and Calendar of Events*
Keep up with all that is happening at Hillcrest High School. Like us on Facebook, follow us on Instagram (@hillcrest.huskies) and our SBO Instagram (@hillcrestsbo)
Upcoming Key Dates
| | |
| --- | --- |
| IMPORTANT DATES | SCHEDULE & EVENTS |
| February 20, 2023 | No School Presidents Day |
| February 28 & March 1, 2023 | Parent-Teacher Conferences (See below for additional details) |
Parent Teacher Conferences
We are looking forward to our upcoming parent-teacher conferences. Conferences will be held over two days on Tuesday, February 28th and Wednesday, March 1st. 
More information coming soon in next week's newsletter. 
     Tuesday, February 28th In person from 3:30-7:30 pm
     Wednesday, March 1st Zoom Conferences from 3:30 pm-7:00 pm
Interpreters for Spanish, Portuguese, and Arabic will be available on both days in the Hillcrest Cafeteria. If you need additional interpreting languages please call 801-826-6167 to schedule. 
Parents! During our in-person PTC on February 28th, our College Access Advisor, Max Huftalin, will be giving a presentation and answering any questions that concern the FAFSA, Scholarships, and other financial aid for college. This presentation will begin at 5 pm in the Hosting Room, A176. Please attend if you have any questions about any of these topics or the college admission process in general! The presentation and Q&A should last roughly an hour.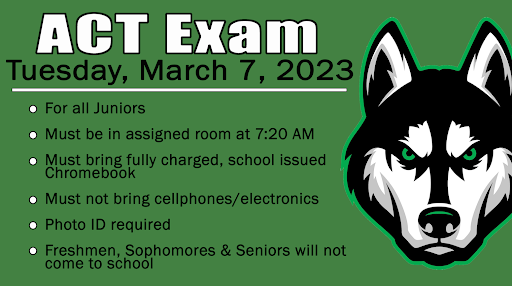 Attention all students and parents:
All 11th-grade students in Canyons School District have the opportunity to take the ACT Test without payment, as part of the district's college-ready focus–and this year, all testing will be digital. The ACT is used by many colleges and universities as part of their application requirements, and as a predictor of success in college.  This test has very strict testing guidelines and will be run just like the regular National ACT Test.  The test is scheduled for Tuesday, March 7, 2023, which is an A Day. This test is for JUNIORS ONLY.  Freshmen, Sophomores, and Seniors will NOT attend school on this day.  All students are invited to consult virtually with their teachers from 1:00 – 2:25 PM.
Digital ACT testing will begin no later than 7:40 a.m.  No students will be admitted after testing starts.  Picture ID is required. Students should bring their fully charged, school-issued Chromebook, a #2 pencil, and an appropriate calculator.  See www.myact.org for additional information. If you have any questions, please contact Ms. Williams in the Counseling Center at 801-826-6165. 
IMPORTANT TESTING REMINDERS:
DO:
Arrive ON TIME to your assigned room – testing begins no later than 7:40 a.m.
Bring a Photo ID (current school ID or Driver's License)
Bring your fully charged school-issued Chromebook
Bring a #2 pencil and a permitted calculator
DO NOT:
DO NOT bring a CELL PHONE
DO NOT bring any type of ELECTRONIC DEVICES
DO NOT eat or drink in the testing room
DO NOT bring scratch paper, notes, reading material, or any unauthorized testing aids
ACT Testing Schedule:
 Juniors arrive.………………………………………………….7:00 – 7:30 AM
 Juniors begin check-in for testing.……….….…..7:20  
 Distribute Materials/Verbal Instructions……..7:40
*English Test .……………………………………..…………….45 Minutes
 Math Test …………………………………………………………60 Minutes
 Break……………………………………………………….………..15 Minutes
Reading Test…………………………….…….…….…………..35 Minutes
Science Test ……………………………………..…………..….35 Minutes
Materials Check-in………..……………………………..…..11:20 Staff Check-In Materials
Lunch (for all students)…………………………..….……11:50 AM – 12:50 PM
Virtual Teacher Consultation Time (for all students)….1:00 – 2:25 PM
*Students will not be admitted if they arrive after testing begins.
*State ACT make up test will be on March 14, 2023. 
**BUSES WILL RUN AT THE REGULAR TIMES**
Sterling Scholars
Take a moment to recognize our Sterling Scholars who are state finalists!  Their final interview will be next Thursday, Feb. 23rd, here at Hillcrest.
Sofia Moeinvaziri—Business & Marketing
Kunal Kamtekar—Computer Technology
Harper Elder—English
Michael Chen—Mathematics
Jayashabari Shankar—Science
Roy King—Social Science
Also congratulations to our semi-finalists!
Lily Greenwood—Dance
Debbie Mahe—Family & Consumer Science
Colin Carter—Instrumental Music
Amber Parker—Visual Arts
Ben Bethers—Vocal Performance
Sophie Dallimore—World Languages
Check Out These Awesome Books for Black History Month from our Library!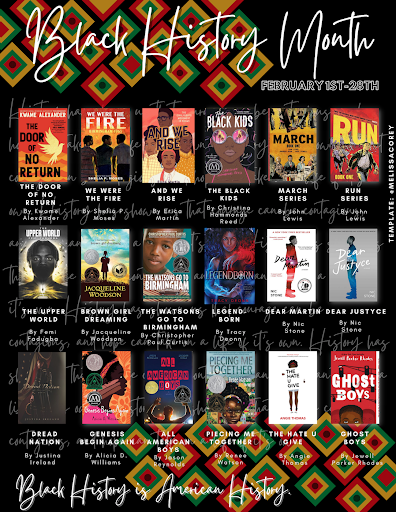 APP Class
The purpose of APP is to provide an opportunity during the school day for students to receive added support from their current teachers. APP is an attendance-based class. Students MUST attend APP to receive credit/grade. The grade earned in APP does affect your GPA. 
Please be aware that teachers may have different rules for accepting APP passes. Students may not be wandering the hallways without an APP pass. Please note students are not allowed to go to another APP class if they have a substitute teacher.
Thank you for your help in reminding students to attend APP. 
Attendance and Doors Updates
All teachers have been asked to send students that are late to class to the attendance office to check in. Students sent down to the office will receive a check-in slip and turn it in to their teacher. Side doors will be locked.
Our hope is that by sending students to check in we will keep our hallways safe and clear. We will also be able to identify and provide additional support to our chronically late, truant, and absent students. Let your administrator know if you have any questions or concerns. 
Please be aware that we will be locking all the exterior doors at Hillcrest except the doors at the main entrance (west side) during the school day.
Doors will open five minutes prior to a class change and lock again after the tardy bell. The doors will also open for both lunches. 
We ask that all enter the school through the main doors on the west side of the building.
During school hours, All visitors are required to check in at the main office and receive a visitor badge to be able to walk through the building.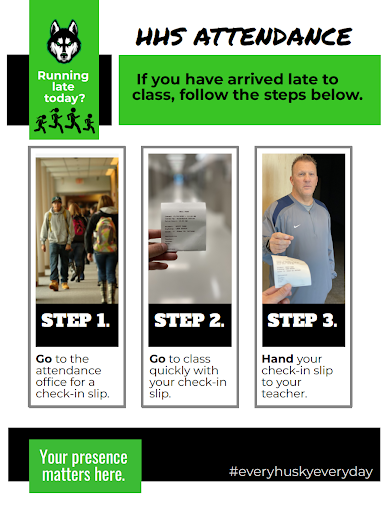 WBL Career Corner
February is Career and Technical Education (CTE) Month! Taking Career and Technical Education classes in high school is an important key to the future success of your student. C.T.E. provides the opportunity to explore a variety of career areas that will equip your student with the academic knowledge and technical skills needed for entry into a global workforce. For a list of C.T.E. classes offered at Hillcrest High School visit: hhs.canyonsdistrict.org/cte/
SheTech Explorer Day is Feb 28th 
This event will be in person at the Mountain America Expo Center. There will be a bus and space is limited students may register online to secure their classes at Shetechexplorer.com
Please watch this fine video from Good Things Utah to learn more. SHETECH VIDEO
Girls may sign up with Ms. Burbank, the Work-Based Learning Facilitator in room A-139


We are a Community School!
The Hillcrest Free Market is seeking donations of regular and small-sized cereal boxes and snacks such as granola bars and applesauce. Donations can be made at the front office. We also have several students waiting for shoes and clothing listed HERE on our Amazon wish list or you can donate to our Success Fund. Our market is run 100% on community donations and partnerships.  
If you or you know of families that would like to participate in our monthly meal bags please have them fill out this form HERE and we will contact them. Meal bags typically include eggs, meat, and other items.
Events and Resources:
Each week we will feature community events and local resources in Midvale or surrounding areas. Please note, these events and resources are NOT sponsored by Hillcrest High School. Please click HERE for more info. 
PTSA Updates
Thank you to LIA and the students who helped PTSA Student Service throw a Valentine's Day party for our special education students.
If your student wants to participate in the STUDENT SERVICE CLUB, please email hhs.huskies.ptsa@gmail for more information!
PTSA Spirit Night
Raising Cane's Thursday, Feb. 23rd  from 11 am-1 pm and 5 pm-8 pm at our Midvale location, 890 East Fort Union Blvd. Dine in-take-out, or drive-thru. MENTION you are with HILLCREST and Raising Canes will donate 15% to Hillcrest PTSA.
Parents of Seniors- GRAD NIGHT is coming!
We need parent volunteers to plan activities and food for GRAD NIGHT- the all-night party for graduating Seniors. To be held at Dimple Dell Rec Center 10 pm- 5 am on May 25th Email what committee you would like to join! email hhs.huskies.ptsa@gmail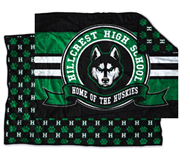 Husky Blankets for sale!  $75 for a super plush blanket. Sports water bottles for $10 and decals for $3 Show your Husky Pride! Want to avoid cc fees? You can purchase in the Main Office using cash/check.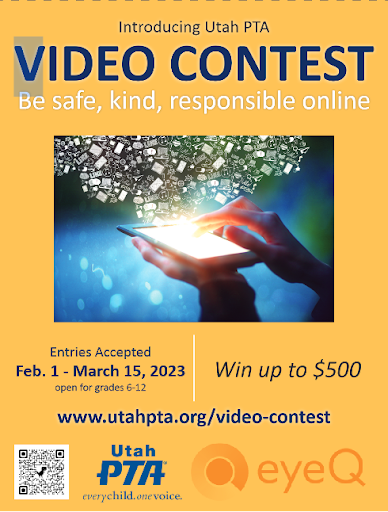 JOIN PTSA
Did you know that only 217 Hillcrest parents have joined PTSA this school year???? WE NEED YOU!
JOIN Hillcrest High PTSA and support the parents, teachers, and students!  Only $7 
https://hillcresthuskies.memberhub.com/store
Or Drop off cash/check to the Main Office in an envelope with your name and contact info and "PTSA"
We love serving you and our school but we need more parents!
PTSA Board 2022-23: Pres- Rebecca Martin, Sec- Becca Staker, Treasurer- Chelsea Worth, VP Membership- Kayo Robinson, VP Advocacy- Stacey Kratz
Hillcrest 1 Week Calendar of Events: 
February 15

Midterm
Drill Practice in Main Gym (6 am-7:30 am)
Renaissance Feast Rehearsal (8 am-9 am)
Basketball Practice Aux Gym (Boys and Girls) (2:30-5:30 pm)
Dance Company Rehearsals in Studio (2:30 pm-4 pm)
SAC in ACR (2:30 pm-3 pm)
Spring Play Rehearsal (2:30 pm-6 pm)
Softball Open Gym in Fieldhouse (3 pm-5 pm)
Tennis Weights in Weight Room (3 pm-5 pm)
Football Offseason Weights in Weight Room (4 pm-5 pm)
Girls Soccer Open Gym (5:30 pm-9:30 pm)
Girls Basketball: Uintah @ HHS (Senior Night) (Soph 3:39, JV 5:15, V 7:00) (7 pm-9 pm)
Robotics Parent Meeting in Rm B-121 (7 pm-8 pm)

February 16

Senior Green Sheets (Senior English Classes)
Drill Practice in Main Gym (6 am-7:30 am)
CTEC/SLCC Presentation for Union 8th Graders in Presentation Room (9:15 am-10 am)
Care Team in ACR (10 am-11 am)
Basketball Practice in Aux Gym (Boys and Girls) (2;30 pm-5:30 pm)
Dance Company Rehearsals in Studio (2:30 pm-4 pm)
HOSA in Hosting Room (2:30 pm-5 pm)
Speech IEP in ACR (2;30 pm-3:30 pm)
Spring Play Rehearsal (2:30 pm-6 pm)
Baseball Open Gym in Fieldhouse (3 pm-5 pm)
Girls Basketball Team Dinner in Gallery (4 pm-6:30 pm)
Boys Soccer Open Gym in Fieldhouse (5:30 pm-9:30 pm)
Boys Basketball: Cedar Valley @ HHS (Senior Night) (Soph 3:30, JV/Fresh 5:15, V 7:00) (7 pm-9 pm)
Boys Volleyball Open Gym in Aux Gym (7 pm-9 pm)
Renaissance Festival (7 pm-10 pm)

February 17

Senior Green Sheets (Senior English Classes)
Wrestling: 5A State Championship at UVU
Drill Practice in Main Gym (6 am-7:30 am)
Basketball Practice Main Gym (Girls early, Boys late) (12:30 pm-4:30 pm)
Spring Play Rehearsal (2:30 pm-6 pm)
Baseball Open Gym in Field House (3 pm-5 pm)
Basketball Practice in Aux Gym (Boys and Girls) (3 pm-5:30 pm)
Tennis Weights in Weight Room (3 pm-3:45 pm)
Girls Basketball; HHS @ Cedar Valley (Soph 3:39, JV 5:15, V 7:00) (7 pm-9 pm)

February 18

Swimming: 5A State Championship
Wrestling: 5A State Championship UVU
Softball Camp in Fieldhouse (7 am-9 am)
Spring Play Rehearsals (8 am-3 pm)
Softball Open Gym in Fieldhouse (9 am-11 am)
Boys Basketball Practice in Main and Aux Gym (10 am-12 pm)
Boys Soccer Open Gym in Fieldhouse (11 am-1 pm)
Boys Volleyball Open Gym in Aux Gym (12 pm-2 pm)
Baseball Open Gym in Fieldhouse (1 pm-3 pm)
Renaissance Festival (7 pm-10 pm)

February 20

February 21

DECA State Conference at Davis Conference Center
Drill practice in Main Gym (6 am-7:30 am)
Dance Company Rehearsals in Studio (2:30 pm-6 pm)
Unified Basketball in Aux Gym (2:30 pm-4 pm)
Baseball Open Gym in Fieldhouse (3 pm-5 pm)
Boys Soccer Open Gym in Fieldhouse (5:30 pm-9:30 pm)
Boys Volleyball Open Gym in Aux Gym (7 pm-9 pm)
HHS School Flyers and Events