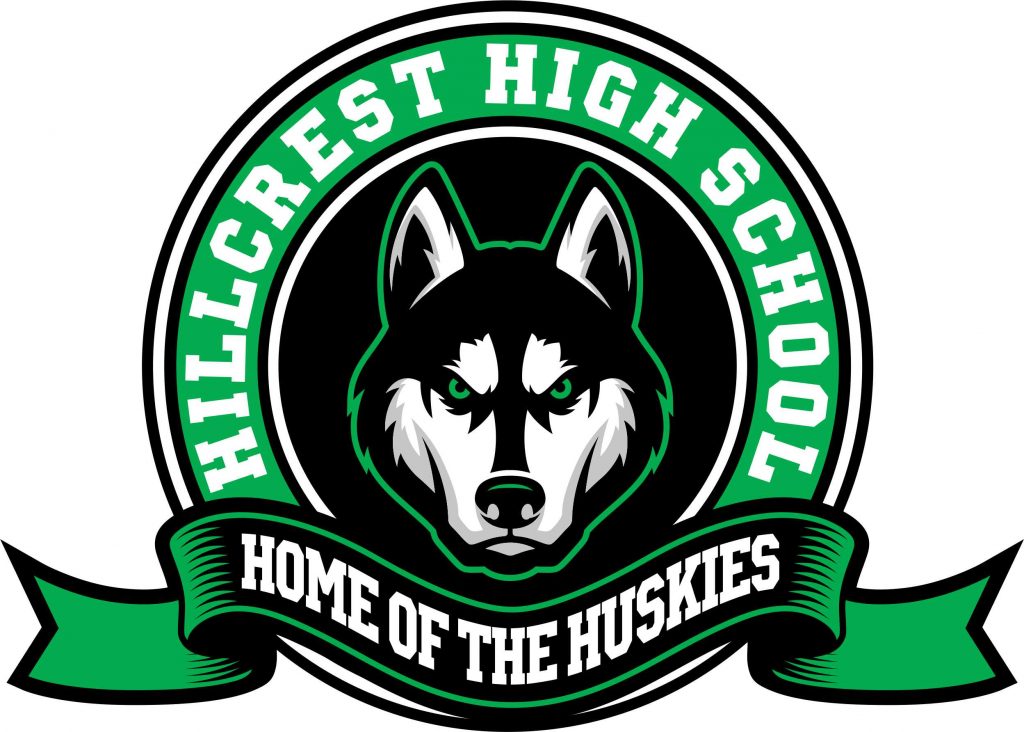 HUSKY STRONG NEWSLETTER:
01/18/2023
Hillcrest High School, Midvale, Utah
*In this Husky Strong, you will find information about: Valentines Sweetheart Dance, Arena Scheduling, Seal of Biliteracy, Community School, PTSA, Week of Events*
Keep up with all that is happening at Hillcrest High School. Like us on Facebook, follow us on Instagram (@hillcrest.huskies) and our SBO Instagram (@hillcrestsbo)
Upcoming Key Dates
| | |
| --- | --- |
| IMPORTANT DATES | SCHEDULE & EVENTS |
| January 21, 2023 | D-Day for Sweethearts Valentine Dance |
| January 23-27, 2023 | Hope Week |
| February 11, 2023 | Sweethearts Valentine Dance |
We are Hillcrest
Check out all the Hillcrest Clubs. Click HERE for a list. If interested, please reach out to the advisor listed.
To buy Hillcrest sporting events tickets, please click HERE. 
To view live Hillcrest sporting events, please click HERE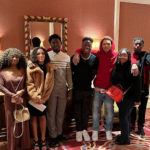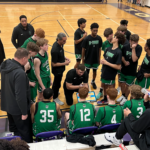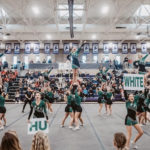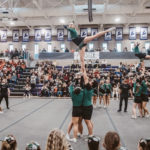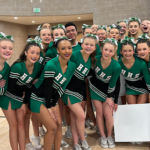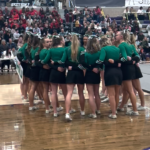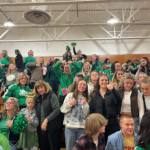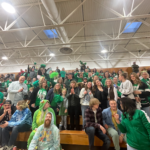 2023-2024 Next School Year Arena Scheduling
From January 31st – February 14th students will be able to access skyward to pick classes for the next school year. Students, please log on to your skyward to access arena scheduling.
APP Class
The purpose of APP is to provide an opportunity during the school day for students to receive added support from their current teachers. APP is an attendance-based class. Students MUST attend APP to receive credit/grade. The grade earned in APP does affect your GPA. Thank you for your help in reminding students to attend APP. 
Possible Friday Stomp
This Friday there may be a Stomp directly after the basketball game. The dance will ONLY happen if 200 students attend the Friday Basketball game. Attend the basketball game on Friday, January 20th. It is a jersey out, which means wear your best jersey! A stomp is an informal dance that is FREE of charge. The dance will begin after the basketball game and end at 10 pm. It will be located in the Aux Gym.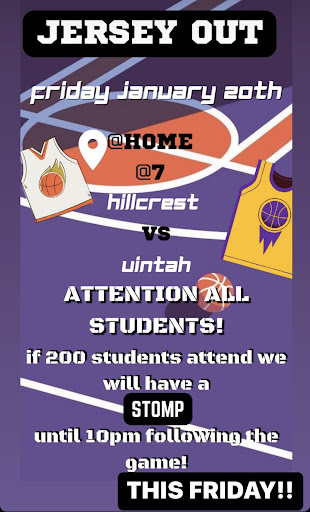 Sweethearts Dance 
Our annual sweethearts dance is on February 11th, 7 pm-10 pm at Wheeler Farm. Tickets will be available at both lunches on January 30 – February 10 or at the door at the dance. Couples cost $30, and Singles cost $20.
D-day will be on January 21st. What is D-Day? 
D-day is the first day that someone can formally ask another student to the dance.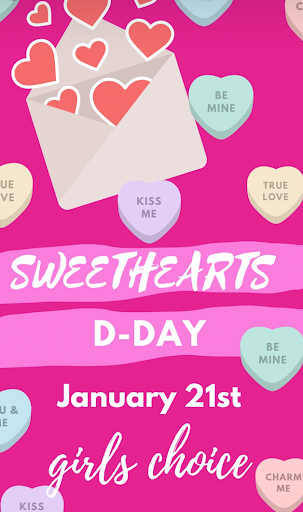 Attention Seniors, Order Your Cap and Gown!
We still have a number of seniors who have not placed their cap and gown orders, and the deadline is quickly coming! Click the following link to place an order https://www.jostens.com/apps/store/customer/1120792/Hillcrest-High-School/ 
Job Openings at Hillcrest
To apply, please go to the Canyons Human Resources: https://jobs.canyonsdistrict.org/human-resources/index.cfm#!/jobs/
Support Assistant – Attendance (Part Time – 17 hrs): Assists school in daily functions including telephone calls, messages, office duties, and providing information and direction to staff and visitors. 
Nutrition Cashier (Part Time – 15 hrs): Assists nutrition manager to monitor services, counts lunch money and reconciles tray counts. 
Paraeducator (Part Time – 17 hrs): Provides assistance with the implementation of Individualized Education Plans (IEP) for students with disabilities. Assists behavior management as well as physical and emotional management. 
Apply for Utah's Seal of Biliteracy!
All juniors and seniors with language proficiency in both English and a World Language may apply for the Seal of Biliteracy. Students will get a cord at graduation, a special seal on their award, and a certificate showing they speak at least two languages. Apply at https://sealofbiliteracy.canyonsdistrict.org or go to Room A 320 before Friday at 3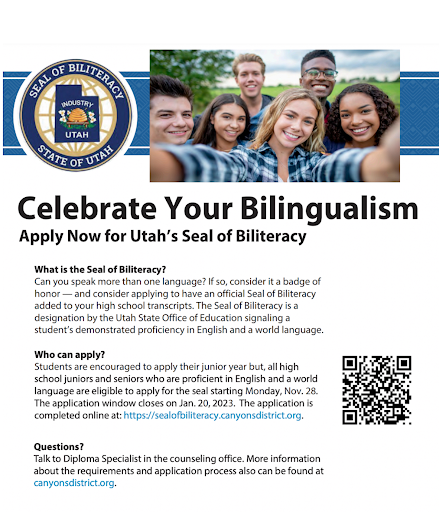 We are a Community School!
Events and Resources:
Each week we will feature community events and local resources in Midvale or surrounding areas. Please note these events and resources are NOT sponsored by Hillcrest High School. This week: Big Brothers Big Sisters, Family Support Center, Eye Care 4 Kids, CHIP, Take Care Utah, Immunization Clinic, Latino Behavioral Health, Boys and Girls Club, & Tyler Library. Please click HERE for more info. 
PTSA Updates
PTSA Student Service Club Meeting on Wed Jan 25th, 2:30-3:00 pm in the Conference Room.  Students will be planning a Valentine's Day party for our special education students. Encourage your students to attend and make a difference in our school!
January Husky Heroes
Congratulations to the following students who have been named Husky Heroes!  Pick up your prize in the Main Office.
Freshmen
Kaushikkumar Jayakumarhemalatha
Malakai Palmer
Sophomore
Junior
Maximilian Kratz
Liliya Barashyan
Senior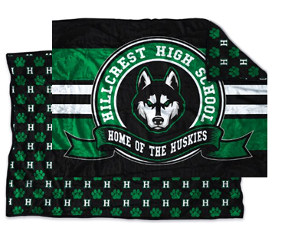 Do you shop online? Shop AMAZON SMILE
When you shop smile.amazon.com, Amazon donates a portion of your purchase to your chosen charity- at no cost to you!! It's Amazon's way of giving back.
Just click this link to select Hillcrest High PTSA Utah as your charity, and then shop at smile.amazon.com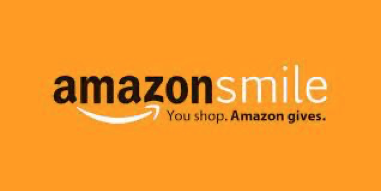 Do you shop at Smith's Grocery store?  You can link your Fresh Values card to a non-profit organization, and they will make a donation every time you shop! Connect to Hillcrest PTSA today!
Log in to Smithsfoodanddrug.com on your phone or computer
Click on YOUR NAME in the upper right corner
Click on "My Account"
Scroll down to "Inspiring Donations"
Select your organization- Hillcrest High School PTSA in Midvale, UT
THAT'S IT! Every time you shop, Smith's makes a contribution to Hillcrest PTSA.
JOIN PTSA
Did you know that only 217 Hillcrest parents have joined PTSA this school year? WE NEED YOU!
JOIN Hillcrest High PTSA and support the parents, teachers and students!  Only $7 
https://hillcresthuskies.memberhub.com/store
Or Drop off cash/check to the Main Office in an envelope with your name and contact info and "PTSA"
We love serving you and our school but we need more parents!
PTSA Board 2022-23: Pres- Rebecca Martin, Sec- Becca Staker, Treasurer- Chelsea Worth, VP Membership- Kayo Robinson, VP Advocacy- Stacey Kratz
Hillcrest 1 Week Calendar of Events: 
January 18

Drill Practice in the main Gym (6 am-7:30 am)
Meet the Pro – WBL (Spyhop) in Presentation Room (9 am-10 am)
Basketball Practice in Aux Gym (Boys and Girls) (2:30 pm-7 pm)
Softball Open Gym in Fieldhouse (3 pm-5 pm)
Football Offseason Weights in Weight Room (4 pm-5 pm)
Girls Soccer Open Gym (5:30 pm-9:30 pm)
Softball Parent Meeting in Gallery (5:30 pm-6:30 pm)
Wrestling: Brighton @ HHS (Battle of the Axe) (6 pm-7 pm)

January 19

9th Grade PCCRS in Geography Class
Drill Practice in Main Gym (6 am-7:30 am)
Mentor/Mentee Meeting – IB (9 am-9:45 am)
Basketball Practice in Aux Gym (Boys and Girls) (2:30 pm-5:00 pm)
HOSA in Hosting Room (2:30 pm-5 pm)
Baseball Open Gym in Fieldhouse (3 pm-5 pm)
Basketball Team Meal (3 pm-4:30 pm)
Drill Practice in Commons (3 pm-6 pm)
Swimming: Stansbury @HHS (Gene Fullmer Rec) (3:30 pm-4:30 pm)
Drill in Aux Gym (5 pm-6 pm)
Boys Soccer Open Gym in Fieldhouse (5:30 pm-9:30 pm)
Girls Basketball: HHS @ Uintah (Soph 3:30, JV 5:15, V 7:00) (7 pm-9 pm)
School Play – Catch Me If You Can get in Aud (7 pm-10 pm)

January 20

9th Grade PCCRS in Geography Class
Drill Practice in Main Gym (6 am-7:30 am)
Baseball Open Gym in Fieldhouse (3 pm-5 pm)
Basketball Practice (Boys and Girls) (3 pm-5:30 pm)
Baseball in Gallery (5 pm-7:30 pm)
Middle School Baseball in Fieldhouse (5 pm-6 pm)
Boys Basketball: Uintah @ HHS (Soph 3:30, JV/Fresh 5:15, V 7:00) (7 pm-9 pm)
School Play – Catch Me If You Can get in Aud. (7 pm-10 pm)
STOMP – Aux Gym (8:30 pm-10 pm)

January 21

Wrestling: 5A Duals – Mt View High
Softball Open Gym in Fieldhouse (9 am-11 am)
United Utah Party Moving UUP Summit – Hosting Room (9:30 am-12 pm)
Boys Basketball Practice (Main and Aux) (10 am-12 pm)
Boys Soccer Open Gym in Fieldhouse (11 am-1 pm)
Baseball Open Gym in Fieldhouse (1 pm-3 pm)
Drill Region Competition @ Cedar Valley (6 pm-10 pm)
School Play – Catch Me If You Can get in Aud (7 pm-10 pm)

January 23

Hope Week
SBO Portfolio Due
Drill Practice in the leading Gym (6 am-7:30 am)
Hope Week Assembly – Auditorium (7:30 am-10 am)
Production Company Rehearsal (8 am-5 pm)
Basketball Practice Main Gym (A days girls early, B days boys early) (2 pm-5:30 pm)
After School Credit Credit Recovery in Presentation Room (2:30 pm-4:30 pm)
Dance Company Rehearsals in Studio (2:30 pm-4 pm)
Softball Open Gym in Fieldhouse (3 pm-5 pm)
Football Offseason Weights in Weight Room (4 pm-5 pm)
Middle School Baseball in Fieldhouse (5 pm-6 pm)
Cheer Practice in Fieldhouse (6 pm-9 pm)
Boys Jr Husky Basketball in Main and Aux Gym (7 pm-9 pm)

January 24

Hope Week
Drill Practice in Main Gym (6 am-7:30 am)
After School Recovery in Presentation Room (2:30 pm-4:30 pm)
Basketball Practice in Aux Gym (Boys and Girls) (2:30 pm-5:30 pm)
Dance Company Rehearsals in Studio (2:30 pm-4 pm)
Set Strike in Aud (2:30 pm-7 pm)
Baseball Open Gym in Fieldhouse (3 pm-5 pm)
Drill Practice in Commons (3 pm-6 pm)
Boys Soccer Open Gym in Fieldhouse (5:30 pm-9:30 pm)
Girls Basketball: Cedar Valley @ HHS (Soph 3:30, JV 5:15, V 7:00) (7 pm-9 pm)

January 25

Cheer State Finals 
Hope Week
Drill Practice in Main Gym (6 am-7:30 am)
Meeting with the Mayor in Presentation Room (9 am-9:45 am)
Basketball Practice in Main Gym (A days girls early, B days boys early) (2 pm-5:30 pm)
After School Credit Recovery in Presentation Room (2:30 pm-4:30 pm)
Dance Company Rehearsals in Studio (2:30 pm-4 pm)
Student Service Club in ACR (2:30 pm-3:15 pm)
Softball Open Gym in Fieldhouse (3 pm-5 pm)
Football Offseason Weights in Weight Room (4 pm-5 pm)
Girls Soccer Open Gym (5:30 pm-9:30 pm)
Wrestling: HHS @ Stansbury (6 pm-7 pm)
Boys Basketball: Cedar Valley (Soph 3:30, JV/Fresh 5:15, V 7:00) (7 pm-9 pm)
Boys Jr Husky Basketball in Main and Aux Gym (7 pm-9 pm)
HHS School Flyers and Events