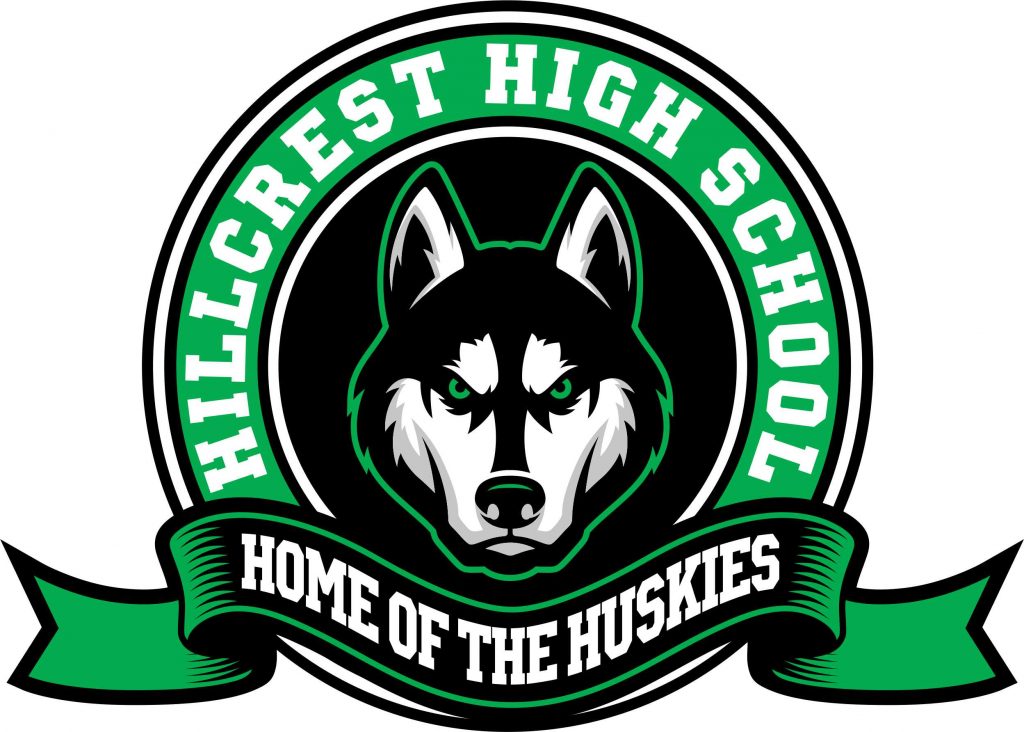 HUSKY STRONG NEWSLETTER:
01/04/2023
Hillcrest High School, Midvale, Utah
*In this Husky Strong, you will find information about: SBOs, Baby Ads, Yearbook Ads, Seal of Biliteracy, Community School, PTSA, Week of Events*
Keep up with all that is happening at Hillcrest High School. Like us on Facebook, follow us on Instagram (@hillcrest.huskies) and our SBO Instagram (@hillcrestsbo)
Upcoming Key Dates
| | |
| --- | --- |
| IMPORTANT DATES | SCHEDULE & EVENTS |
| January 13, 2023 | Last Day of Quarter 2 |
| January 16, 2023 | No School |
| January 23-27, 2023 | Hope Week |
End of Semester Deadline
Parents and Guardians, please be aware that the end of the semester is on January 13th. Please check in with your students for deadlines. 
We are Hillcrest
Check out all the Hillcrest Clubs. Click HERE for a list, if interested please reach out to the advisor listed.
To buy Hillcrest sporting events tickets please click HERE. 
To view live Hillcrest sporting events please click HERE
Want to become an SBO or Senior Class Officer?
Attention Juniors interested in being an SBO or Senior Class Officer!  
Mandatory SBO/Senior Class Officer meeting on Monday, January 9th, at 7:15 am and 2:30 pm. Must attend 1 meeting.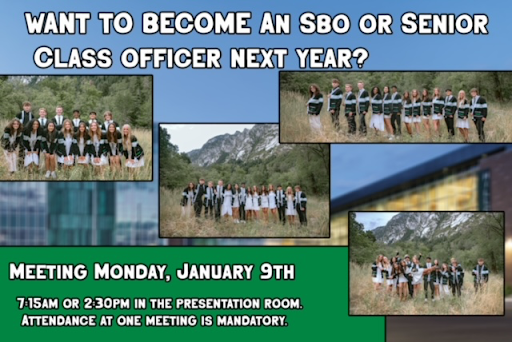 Baby Ads For Seniors Only
Dear Parents or Students,
Yearbook Recognition Ads are the perfect way to commemorate achievements and celebrate milestones. In addition, revenues from Recognition Ads help our school create a better yearbook. To purchase your ad online, follow the instructions listed below. Jostens is responsible for our school's yearbook ad sales. Please do not contact or send materials to the school. Please also consider our school's ad content guidelines below during the creation of your ad online. All orders must be placed by 01/14/2023.
Please click the following link for instructions: Baby Ad
Instructions: https://www.jostens.com/yearbooks/students-and-parents/yearbook-ads
Yearbook Sales
Yearbook Sales are coming to a close. Purchase a yearbook before January 3rd for $50. After January 3rd, prices will go up to $60 and will only be sold until February 1st. Get them while supplies last.
Apply for Utah's Seal of Biliteracy!
Do you speak another language? Register for the seal of biliteracy test! All Juniors and Seniors who are proficient in English and a second language can apply for the test. Applications close on January 20, 2023, so don't wait! Click the following link to register https://sealofbiliteracy.canyonsdistrict.org/#/home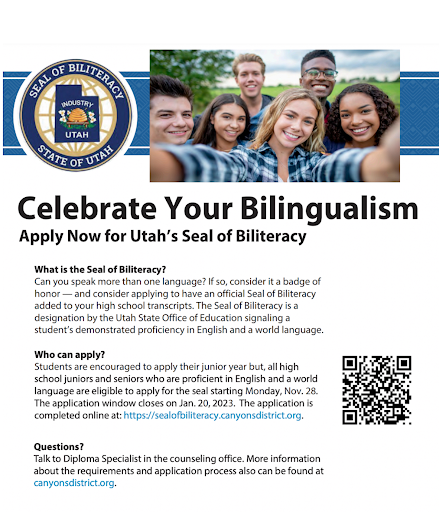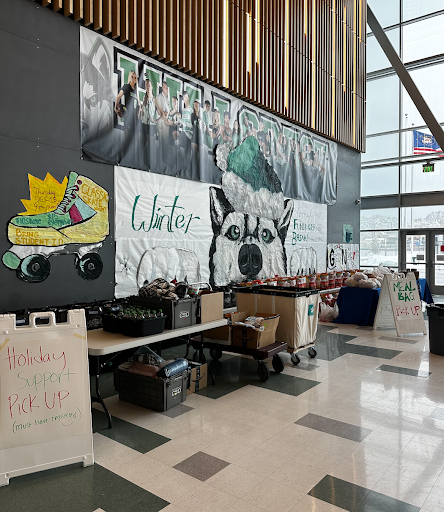 We are a Community School!
We are so grateful for all our supporters. We were able to give many families meal bags and holiday support for the winter break! 
While we are no longer accepting used clothing or household items, our Amazon wish list is always up to date with specific items that we have students in need waiting for. 
Events and Resources:
Each week we will feature community events and local resources in Midvale or surrounding areas. Please note these events and resources are NOT sponsored by Hillcrest High School. This week: Big Brothers Big Sisters, Family Support Center, Eye Care 4 Kids, CHIP, Take Care Utah, Immunization Clinic, Latino Behavioral Health, Boys and Girls Club, & Tyler Library. Please click HERE for more info. 
PTSA Updates
Next PTSA Meeting: Wed January 11, 2023, at 1:00 pm in the Conference room. All are welcome to come!!
Do you shop online? Shop AMAZON SMILE
When you shop smile.amazon.com, Amazon donates a portion of your purchase to your chosen charity- at no cost to you!! It's Amazon's way of giving back.
Just click this link to select Hillcrest High PTSA Utah as your charity, and then shop at smile.amazon.com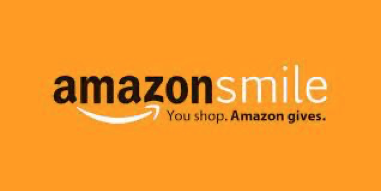 Do you shop at Smith's Grocery store?  You can link your Fresh Values card to a non-profit organization, and they will make a donation every time you shop! Connect to Hillcrest PTSA today!
Log in to Smithsfoodanddrug.com on your phone or computer
Click on YOUR NAME in the upper right corner
Click on "My Account"
Scroll down to "Inspiring Donations"
Select your organization- Hillcrest High School PTSA in Midvale, UT
THAT'S IT! Every time you shop, Smith's makes a contribution to Hillcrest PTSA.
JOIN PTSA
Did you know that only 217 Hillcrest parents have joined PTSA this school year???? WE NEED YOU!
JOIN Hillcrest High PTSA and support the parents, teachers, and students!  Only $7 
https://hillcresthuskies.memberhub.com/store
Or Drop off cash/check to the Main Office in an envelope with your name and contact info and "PTSA"
We love serving you and our school, but we need more parents!
PTSA Board 2022-23: Pres- Rebecca Martin, Sec- Becca Staker, Treasurer- Chelsea Worth, VP Membership- Kayo Robinson, VP Advocacy- Stacey Kratz
Hillcrest 1 Week Calendar of Events: 
January 4

Senior Green Sheets (English Classes)
Drill Practice in Main Gym (6 am-7:30 am)
Basketball Practice in Main Gym (A days girls early, B days buoys early) 2 pm-5:30 pm
Productions Company Rehearsal (2:30 pm-7 pm)
Softball Open Gym in Fieldhouse (3 pm-5 pm)
Girls Soccer Open Gym (5:30 pm-9:30 pm)
Boys Basketball: HHS @ Stansbury (Soph 3:30, JV/Fresh 5:15, V 7 pm) (7 pm-9 pm)

January 5

Senior Green Sheets (English Classes)
Drill Practice in Main Gym (6 am-7:30 am)
Basketball Practice in Main Gym (A days girls early, B days buoys early) 2 pm-5:30 pm
HOSA in Hosting Room (2:30 pm-5 pm)
Productions Company Rehearsal (2:30 pm-7 pm)
Baseball Open Gym in Fieldhouse (3 pm-5 pm)
Drill Practice in Commons (3 pm-6 pm)
Swimming: HHS @ Tooele (3:30 pm-4:30 pm)
Boys Soccer Open Gym in Fieldhouse (5:30 pm-9:30 pm)
Girls Basketball: HHS @ Payson (Soph 3:30, JV 5:15, V 7:00) (7 pm-9 pm)

January 6

Deadline to Register for Feb 11 ACT
Wrestling; Best of the West – Tooele High
Drill Practice in Main Gym (6 am-7:30 pm)
Health Class in Presentation Room (11:42 am-12:58 pm)
Productions Company Rehearsal (2:30 pm-7 pm)
Baseball Open Gym in Fieldhouse (3 pm-5 pm)
Basketball Practice Aux Gym (Boys and Girls) (3 pm-5:30 pm)
Boys Basketball: Payson @ HHS (Soph 3:30, JV/Fresh 5:15, V 7:00) (7 pm-9 pm)

January 7

Wrestling: Best of the West- Tooele High
Softball Camp and Clinic in Fieldhouse (7 am-9 am)
Production Company Rehearsals (8 am-5 pm)
Softball Open Gym in Fieldhouse (9 am-11 am)
Boys Basketball Practice in Main and Aux Gym (10 am-12 pm)
Boys Soccer Open Gym in Fieldhouse (11 am-1 pm)
Baseball Open Gym in Fieldhouse (1 pm-3 pm)
Drill Competition @ Bountiful (1 pm-8 pm)

January 9

Drill Practice in Main Gym (6 am-7:30 am)
SBO Meeting for Seniors in Presentation Room (7:10 am-2:30 pm)
Basketball Practice in Main Gym (A days girls early, B days buoys early) 2 pm-5:30 pm
Concerto Night Rehearsal (2:30 pm)
Predictions Company Rehearsal (2:30 pm-7 pm)
Softball Open Gym in Fieldhouse (3 pm-5 pm)
Football Offseason Weights in Weight Room (3:30 pm-4:30 pm)
Cheer Practice in Fieldhouse (6 pm-9 pm)
IB Information Meeting in Presentation Room (6 pm-7 pm)
Boys Jr Husky Basketball in Main and Aux Gym (7 pm-9 pm)

January 10

Drill Practice in Main Gym (6 am-7:30 am)
Basketball Practice in Main Gym (A days girls early, B days buoys early) 2 pm-5:30 pm
Productions Company Rehearsal (2:30 pm-7 pm)
Baseball Open Gym in Fieldhouse (3 pm-5 pm)
Drill Practice in Commons (3 pm-6 pm)
Swimming: HHS @ Alta (Dimple Dell) (3:30 pm-9:30 pm)
Boys Soccer Open Gym in Fieldhouse (5:30 pm-9:30 pm)
Girls Basketball: HHS @ Cottonwood (Soph 3:30, JV 5:15, V 7:00) (7 pm-9 pm)

January 11

Drill Practice in Main Gym (6 am-7:30 pm)
PTSA Meeting Conference Room (1 pm-2 pm)
Basketball Practice in Aux Gym (Boys and Girls) (2:30 pm-5:30 pm)
Productions Company Rehearsal (2:30 pm-7 pm)
Softball Open Gym in Fieldhouse (3 pm-5 pm)
Football Offseason Weights in Weight Room (3:30 pm-4:30 pm)
SCC in ACR (5 pm-6 pm)
Girls Soccer Open Gym (5:30 pm-9:30 pm) 
Boys Basketball: Cottonwood @ HHS (Soph 3:30, JV/Fresh 5:15,  V 7:00) (7 pm-9 pm)
HHS School Flyers and Events