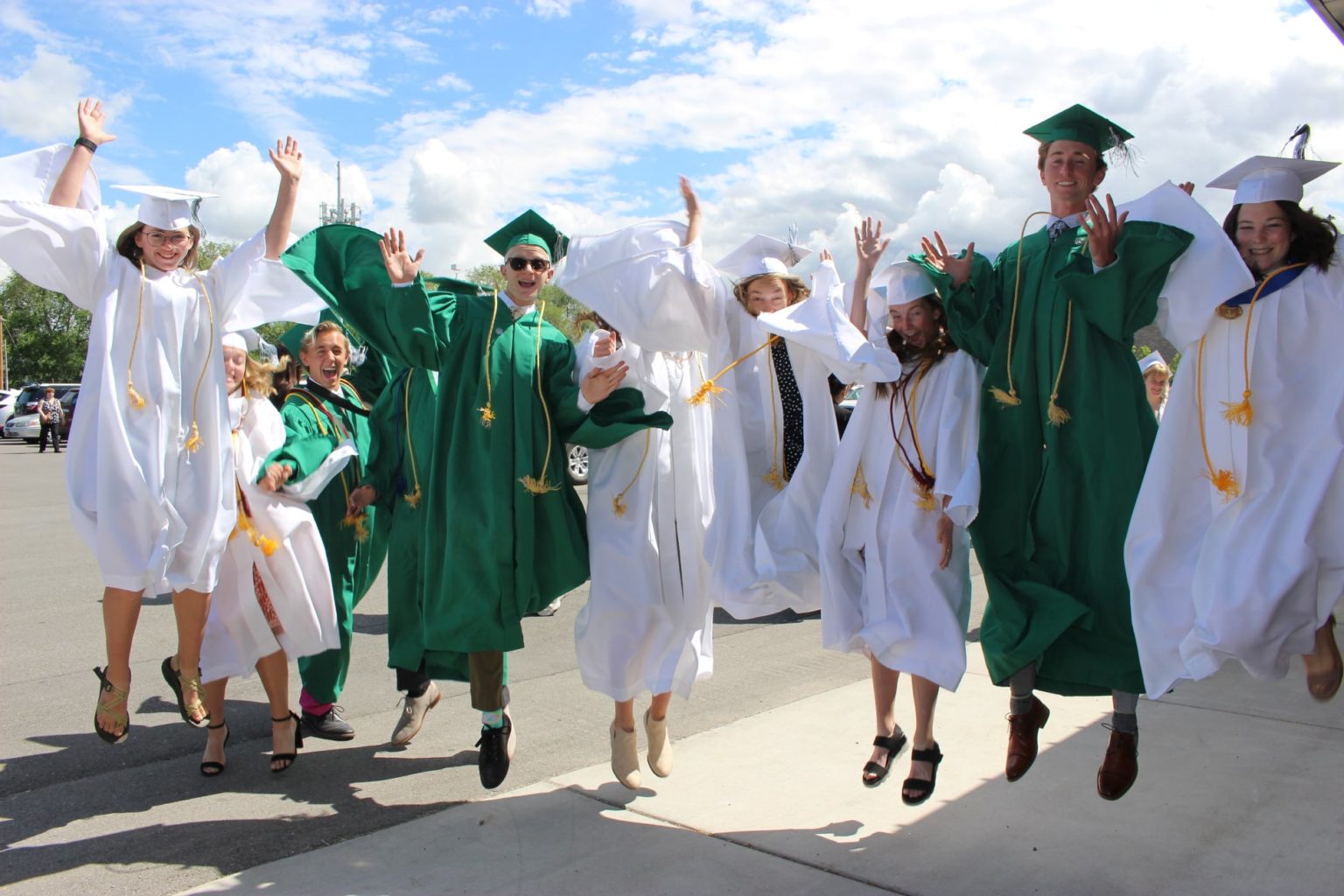 Dear Graduating Seniors and Parents, 
Congratulations! Graduation is approaching and Hillcrest is proud of all you have achieved in high school.  The Class of 2022 Graduation Ceremony will be held on Wednesday, May 25, 2022, 9:30 a.m., at the Maverik Center.  Graduating seniors need to report to the Maverik Center by 8:30 a.m.  (9:30 a.m. starting time was determined by the Maverik Center.)
See reverse side for important Senior dates.  Please note the information below: 
Only seniors who have completed all minimum graduation requirements may participate in graduation ceremonies.   Please remember to pay your office/media fines before leaving Hillcrest.  
Mandatory graduation practices are on Monday, May 23, from 8:30 a.m. to 10:00 a.m., and Tuesday, May 24, from 8:00 a.m. to 9:30 a.m., in the auditorium. Students are expected to be at rehearsal ON TIME. 
Traditional cap and gown must be worn. Distribution of caps and gowns begins on April 25th during both lunches.  (Must be on track to graduate to pick up cap and gown.)
Graduating seniors are to wear "best dress" attire. Men should wear a collared shirt and tie, slacks, shoes, and socks. Women should wear dresses/blouses & skirts and dress shoes. If you have special needs with dress expectations, please see your Hillcrest School Counselor or Administrator. No lei's may be worn during graduation ceremony. Dress attire will be checked by the faculty before the graduation ceremony begins. 
Personal photographs with the graduates in caps and gowns should be held before the ceremony or with professional photographers on a date before graduation. Gowns will be returned immediately after the ceremony.  Professional photographers will take individual photographs as graduates receive their diplomas and may be purchased independently. 
This day is a very special day for all of the graduating Seniors  Therefore, appropriate behavior during rehearsals and graduation is expected. 
Hillcrest appreciates the parents, family, and friends of the graduates as we have all worked together to get them to this celebration ceremony. Congratulations to all graduating seniors!  
Sincerely, 
Hillcrest Administration
MAVERICK CENTER BAG OR CARRY-IN POLICY 
Additional information concerning the Maverick Center bag policy. The only bags allowed is a small clear clutch purse, diaper bag, and a medical supply bag. ALL OTHER BAGS WILL BE ASKED TO BE RETURNED TO YOUR VEHICLE.  BAGS COULD BE SEARCH