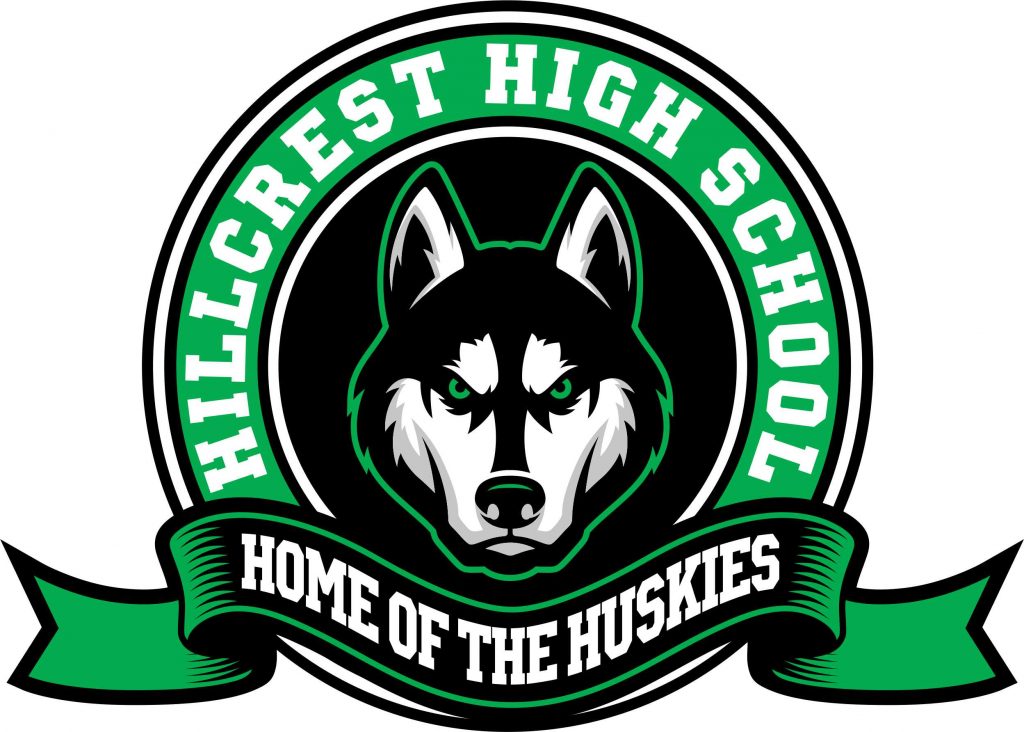 HUSKY STRONG NEWSLETTER:
12/014/2022
Hillcrest High School, Midvale, Utah
*In this Husky Strong, you will find information about: Principal's Message, Key Dates, Parking Updates, Hillcrest Shoutouts, Arena Scheduling, Career Center Updates, SBO Winter Fundraiser, Baby Ads and Yearbooks, Seal of Biliteracy, PTSA, Calendar of Events*  
Keep up with all that is happening at Hillcrest High School. Like us on Facebook, follow us on Instagram (@hillcrest.huskies) and our SBO Instagram (@hillcrestsbo)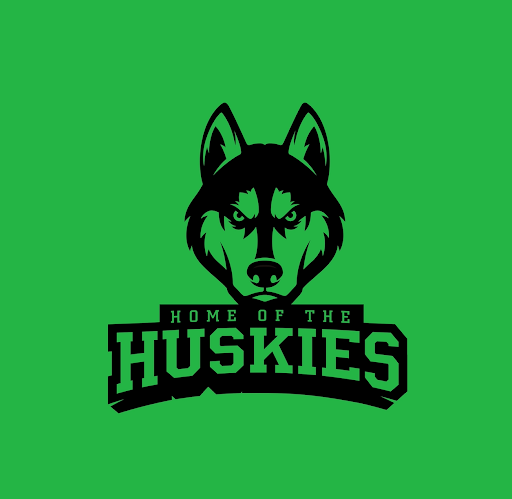 Principal's Message
Parents/Guardians,
One of the main goals of Hillcrest this year is to increase student attendance. Attendance is the number one factor that determines a student's success and their graduation from high school. To help accomplish this, HHS will be moving to a hall pass system that will only allow one student out of class at a time. Each teacher will be issued one physical hall pass. See the picture below to see an example of our new hall pass! In the past, we had used a system in which the teacher allowed multiple students in the halls at once. Our hope is that this change will facilitate more accountability for attendance and safety in the hallways. We thank the 90% of our students who are in the right place at the right time and making school a positive and productive learning environment. 
-Principal Leavitt
Upcoming Key Dates
| | |
| --- | --- |
| IMPORTANT DATES | SCHEDULE & EVENTS |
| December 1 – 15, 2022 | SBO Winter Fundraiser Events |
| December 19 – January 2, 2022 | Winter Break |
We are Hillcrest
Check out all the Hillcrest Clubs. Click HERE for a list. If interested, please reach out to the advisor listed.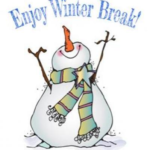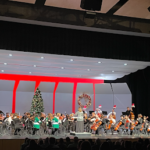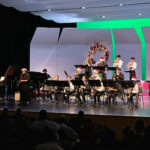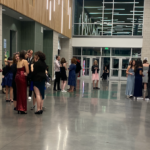 Looking for an awesome Christmas Present? Hillcrest High School is now live with a team store for the entire school! This team store is live 24/7 and includes multiple options for anyone looking for Hillcrest gear. It will ship directly to you! Currently, there is a 25% discount for our grand opening. Check out the store HERE or see the flier below.
Show your school spirit by wearing Husky Swag! Our swag is in stock and ready for purchase in the main office. This is a great idea for Holiday gifts for your Hillcrest Husky! Items will go fast, and some items have limited sizes.  Get yours before they are gone! See our husky swag in the flier below. 
To buy Hillcrest sporting events tickets, please click HERE. 
To view live Hillcrest sporting events, please click HERE
Arena Scheduling
On December 14, 2022, at 8:00 am, arena scheduling will open for second-semester schedule class changes.  It will then close at 11:59 p.m. on January 3, 2023. Please note that this is for non-essential changes.  Students cannot change year-long classes. 
If you need to make changes, refer to the directions below:
Arena Schedule Change Directions:
Login to Skyward Family and Student access at www.skyward.canyonsdistrict.org
Click on the "Arena Scheduling" link under the student's name.
View your current schedule by clicking the "view/print schedule" link in blue near the top of the page.
If your schedule looks good, you don't need to do anything.
If you would like to make a change, plan which classes to switch before you delete a class.
To add a class, select "Search Options" and then click "Apply Filter" to locate a course by name, period, subject, or teacher.
If there are seats available in the class you want, "Add" will appear.  Click "Add" to put the class in your schedule.
View your updated schedule again by clicking "view/print schedule."  Make sure all eight periods have a class selected.  This means if you have an "add class here" in your schedule, YOU MUST FILL THAT PERIOD WITH A CLASS – DO NOT LEAVE IT.
Career Center Updates
Engineering Day is Friday, Dec. 16, and student registration is open now until Friday! High school students get the opportunity to discover more in-depth how our community engineers work and what a day in the life looks like for bridge builders, infrastructure designers, state-of-the-art prosthetic design technicians, innovative medical device makers, biometric device and robot manufacturers, and more. There will be over 13 company professionals.
See the flyer for details and contact Cher at cher.burbank@canyonsdistrict.org, our Work-Based Learning Facilitator, for the registration link. Link to flyer
The Wasatch Health Science Partnership is teaming with Work-Based Learning and offering a high school student spring internship for 2023. All students may apply, and one student will be chosen. Please reach out to Cher Burbank for more information and to look over the requirement checklist. This is finally open after years of no program due to COVID! Applications must be sent to Cher.burbank@canyonsdistrict.org by Dec 15th, and there will be an interview process. 
Thank you for taking the step into work-based learning. It is an excellent school tool for success!
Student Body Officers (SBO) Winter Fundraiser
This year for the SBO Winter Fundraiser, we will be donating to the Big Brother Big Sisters Foundation. 
We will be hosting the following events to raise money for this foundation:
December 14: Wednesday is Noodles and Company fundraising night from 4-8 pm! (6901 S. 1300 E)
December 15th – Thursday is Game Night at Hillcrest from 6-8 pm! Games like Esports, Just Dance, Smash Bros, board games, Spikeball, Volleyball, and Trivia Night! $5/person to attend! 
December 15th – Thursday is also Classic Skating Fundraising night! It goes from 9 pm-midnight and is $10 for just skating or $15 for everything with a school ID! 9151 S. 255 W. in Sandy.
 Direct message @hillcrestsbo on Instagram with any questions. You can make direct donations through this link: http://successfund.com/bbbs 
Baby Ads For Seniors Only
Dear Parents or Students,
Yearbook Recognition Ads are the perfect way to commemorate achievements and celebrate milestones. In addition, revenues from Recognition Ads help our school create a better yearbook. To purchase your ad online, follow the instructions listed below. Jostens is responsible for our school's yearbook ad sales. Please do not contact or send materials to the school. Please also consider our school's ad content guidelines below during the creation of your ad online. All orders must be placed by 01/14/2023.
Please click the following link for instructions: Baby Ad
Instructions: https://www.jostens.com/yearbooks/students-and-parents/yearbook-ads
Yearbook Sales
Yearbook Sales are coming to a close. Purchase a yearbook before January 3rd for $50. After January 3rd, prices will go up to $60 and will only be sold until February 1st. Get them while supplies last.
Apply for Utah's Seal of Biliteracy!
Do you speak another language? Register for the seal of biliteracy test! All Juniors and Seniors who are proficient in English and a second language can apply for the test. Applications close on January 20, 2023, so don't wait! Click the following link to register https://sealofbiliteracy.canyonsdistrict.org/#/home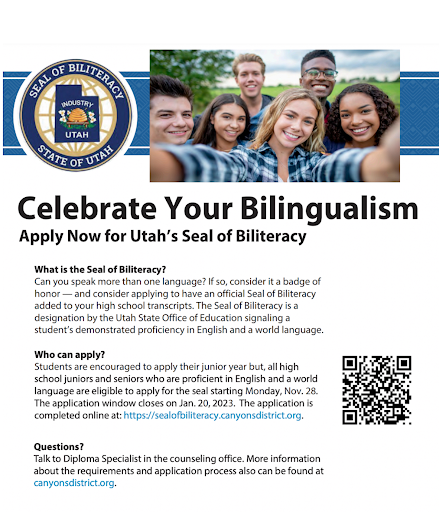 We are a Community School!
The Hillcrest Free Market has so many people to thank for the month of December! Thank you to our Hillcrest Seminary, USANA Kids Eat, and the Canyons School District for providing food for our Holiday Meal Bags. We also want to give a BIG THANK YOU to the Salt Lake Greek Festival and Officers Thomas and Souval for their donation!
While we are no longer accepting used clothing or household items, our Amazon wish list is always up to date with specific items that we have students in need waiting for. 
Events and Resources:
Each week we will feature community events and local resources in Midvale or surrounding areas. Please note these events and resources are NOT sponsored by Hillcrest High School. This week: Big Brothers Big Sisters, Family Support Center, Eye Care 4 Kids, CHIP, Take Care Utah, Immunization Clinic, Latino Behavioral Health, Boys and Girls Club, & Tyler Library. Please click HERE for more info.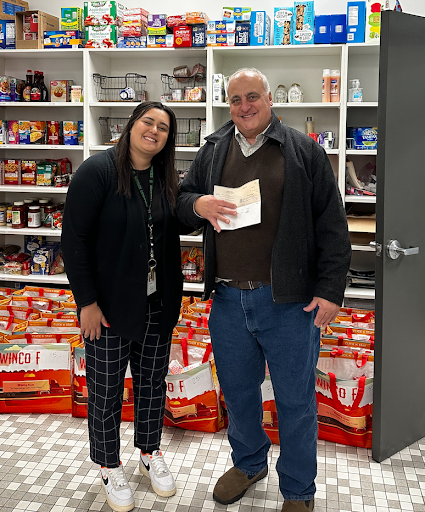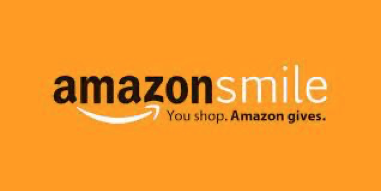 Do you shop online? Shop AMAZON SMILE
When you shop smile.amazon.com, Amazon donates a portion of your purchase to your chosen charity- at no cost to you!! It's Amazon's way of giving back.
Just click this link to select Hillcrest High PTSA Utah as your charity, and then shop at smile.amazon.com https://smile.amazon.com/ch/87-0462894
Do you shop at Smith's Grocery store?  You can link your Fresh Values card to a non-profit organization, and they will make a donation every time you shop! Connect to Hillcrest PTSA today!
Log in to Smithsfoodanddrug.com on your phone or computer
Click on YOUR NAME in the upper right corner
Click on "My Account"
Scroll down to "Inspiring Donations"
Select your organization- Hillcrest High School PTSA in Midvale, UT
THAT'S IT! Every time you shop, Smith's makes a contribution to Hillcrest PTSA.
Thanks!

JOIN PTSA
Did you know that only 217 Hillcrest parents have joined PTSA this school year???? WE NEED YOU!
JOIN Hillcrest High PTSA and support the parents, teachers and students!  Only $7 
https://hillcresthuskies.memberhub.com/store
Or Drop off cash/check to the Main Office in an envelope with your name and contact info and "PTSA"
We love serving you and our school but we need more parents!
PTSA Board 2022-23: Pres- Rebecca Martin, Sec- Becca Staker, Treasurer- Chelsea Worth, VP Membership- Kayo Robinson, VP Advocacy- Stacey Kratz 
Hillcrest 1 Week Calendar of Events: 
December 14

Drill Practice in Main Gym (6 am-7:30 am)
Open Arena Schedule Changes Second Semester (8 am-9 am)
PTSA Meeting – Conference Room (1 pm-2 pm)
Basketball Practice in Main Gym (A days girls early, B days boys early) (2 pm-5:30 pm)
Holiday Choir Dress Rehearsal in Aud (2:30 pm-5:30 pm)
Boys Jr Husky Basketball in Main and Aux Gym (7 pm-9 pm)
Winter Dance Showcase in Aud (7 pm-9 pm)

December 15

Drill Practice in Main Gym (6 am-7:30 am)
Basketball Practice in Main Gym (A days girls early, B days boys early) (2 pm-5:30 pm)
HOSA in Hosting Room (2:30 pm-5 pm)
Drill Practice in Commons (3 pm-6 pm)
Game Night Fundraiser in Commons, Presentation Room, & Hosting Room (6 pm-8 pm)

December 16

Boys Wrestling: Desert Storm – Dixie High
Closing Fundraiser Assembly in Aud 
Girls Wrestling: Christmas Clash – Legacy Event Center
Drill Practice in Main Gym (6 am-7:30 am)
Health Class – Presentation Room (8 am-11 am)
Basketball Practice in Main Gym (A days girls early, B days boys early) (12:3 pm-4:30 pm)
Boys Basketball: HHS @ East (Soph 3:30, JV/Fresh 5:15, V 7:00) (7:00 pm-9 pm)

December 17

Boys Wrestling: Desert Storm – Dixie High
Girls Wrestling: Christmas Clash Legacy Event Center
Boys Basketball Practice in Main and Aux Gym (10 am-12 pm)
Softball Open Gym in Fieldhouse (11 am-1 pm)
Baseball Open Gym in Fieldhouse (1 pm-3 pm)

December 19- January 2
HHS School Flyers and Events