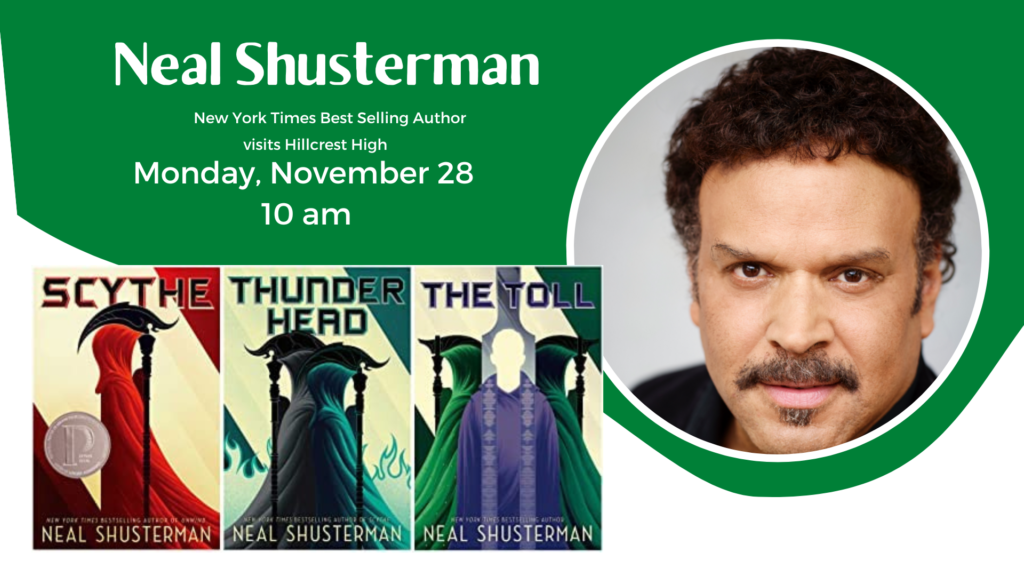 On Monday, November 28 @ 10 am Neal Shusterman will be visiting our school. Students can sign up to attend the assembly during 2nd period by filling out this form or the QR code.
Additionally, we will be raffling off 150 signed copies of Gleanings (#4 in the Scythe series) for free and 25 of those will be personalized copies!
Please visit the library for more information.