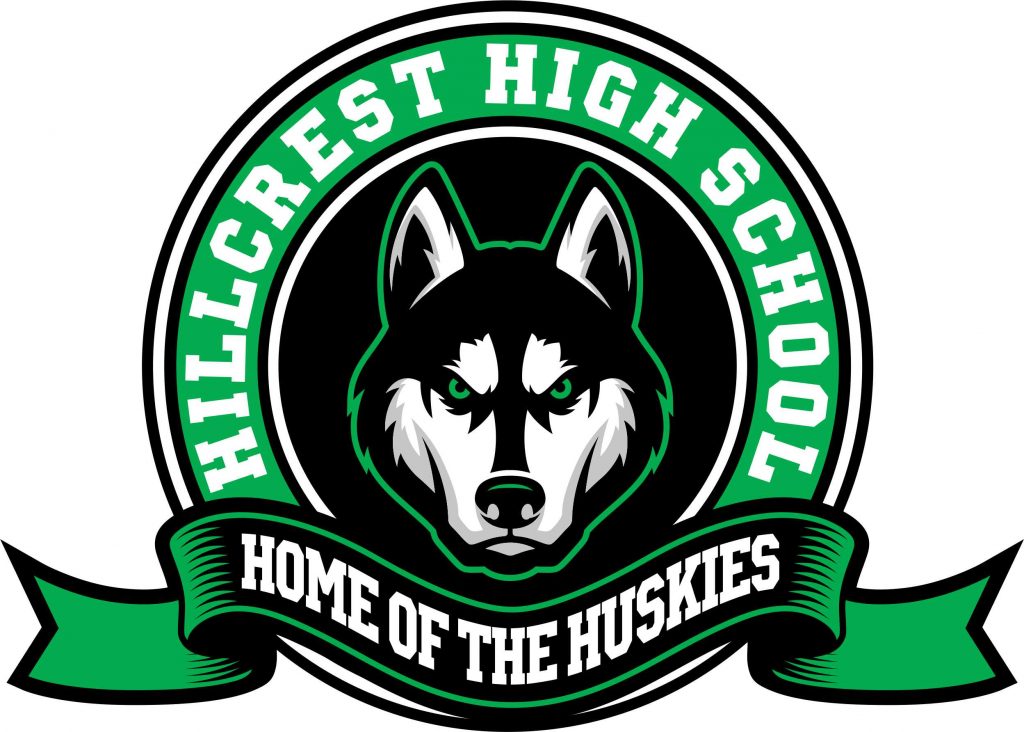 HUSKY STRONG NEWSLETTER:
01/11/2023
Hillcrest High School, Midvale, Utah
*In this Husky Strong, you will find information about: End of Semester, Baby Ads, Seal of Biliteracy, Community School, PTSA, Week of Events*
Keep up with all that is happening at Hillcrest High School. Like us on Facebook, follow us on Instagram (@hillcrest.huskies) and our SBO Instagram (@hillcrestsbo)
Upcoming Key Dates
| | |
| --- | --- |
| IMPORTANT DATES | SCHEDULE & EVENTS |
| January 12, 2023 | Last Day of Quarter 2 |
| January 13 & 16, 2023 | No School |
| January 23-27, 2023 | Hope Week |
End of Semester Deadline
Parents and Guardians, please be aware that the end of the semester is on January 13th. Please check in with your students for deadlines.
We are Hillcrest
Check out all the Hillcrest Clubs. Click HERE for a list. If interested, please reach out to the advisor listed.
To buy Hillcrest sporting events tickets, please click HERE. 
To view live Hillcrest sporting events, please click HERE
Check out our awesome Drill team at their competition in Bountiful!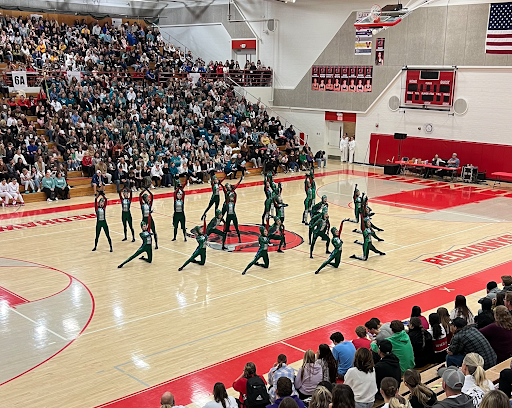 2023-2024 Next School Year Arena Scheduling
From January 31st – February 14th students will be able to access skyward to pick classes for next school year. Students, please log on to your skyward to access arena scheduling.
Attention Seniors, Order Your Cap and Gown!
We still have a number of seniors who have not placed their cap and gown orders, and the deadline is quickly coming! Click the following link to place an order https://www.jostens.com/apps/store/customer/1120792/Hillcrest-High-School/ 
Job Openings at Hillcrest
To apply, please go to the Canyons Human Resources: https://jobs.canyonsdistrict.org/human-resources/index.cfm#!/jobs/
Support Assistant – Attendance (Part Time – 17 hrs): Assists school in daily functions including telephone calls, messages, office duties, and providing information and direction to staff and visitors. 
Nutrition Cashier (Part Time – 15 hrs): Assists nutrition manager in monitoring services, counts lunch money and reconciles tray counts. 
Paraeducator (Part Time – 17 hrs): Provides assistance to the implementation of Individualized Education Plans (IEP) for students with disabilities. Assists behavior management as well as physical and emotional management. 
Digital Citizenship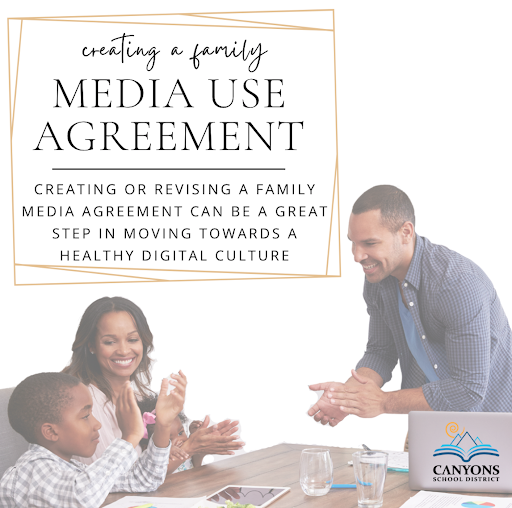 Technology is a powerful tool that affords many opportunities for growth, communication, and fun.  It can also bring about tricky situations where kids may need support in making thoughtful decisions.  Having an open dialogue and developing a family media use agreement can help kids to preemptively think through important questions around tech use.  A family media use agreement can be a powerful tool in developing a shared vision of how your family makes the most out of their use of technology.  Use this guide to spark the conversation.
Baby Ads For Seniors Only
Dear Parents or Students,
Yearbook Recognition Ads are the perfect way to commemorate achievements and celebrate milestones. In addition, revenues from Recognition Ads help our school create a better yearbook. To purchase your ad online, follow the instructions listed below. Jostens is responsible for our school's yearbook ad sales. Please do not contact or send materials to the school. Please also consider our school's ad content guidelines below during the creation of your ad online. All orders must be placed by 01/14/2023.
Please click the following link for instructions: Baby Ad
Instructions: https://www.jostens.com/yearbooks/students-and-parents/yearbook-ads
Apply for Utah's Seal of Biliteracy!
Do you speak another language? Register for the seal of biliteracy test! All Juniors and Seniors who are proficient in English and a second language can apply for the test. Applications close on January 20, 2023, so don't wait! Click the following link to register https://sealofbiliteracy.canyonsdistrict.org/#/home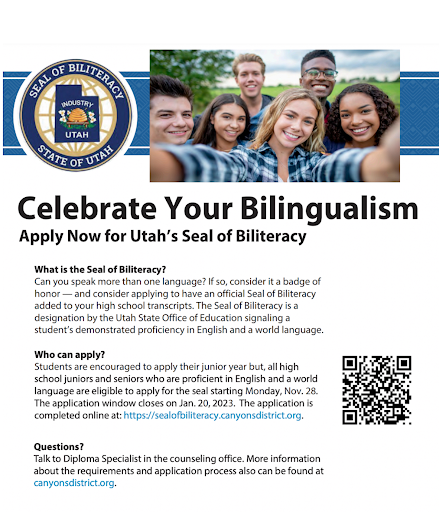 We are a Community School!
Events and Resources:
Each week we will feature community events and local resources in Midvale or surrounding areas. Please note these events and resources are NOT sponsored by Hillcrest High School. This week: Big Brothers Big Sisters, Family Support Center, Eye Care 4 Kids, CHIP, Take Care Utah, Immunization Clinic, Latino Behavioral Health, Boys and Girls Club, & Tyler Library. Please click HERE for more info. 
PTSA Updates
January Husky Heroes
Congratulations to the following students who have been named Husky Heroes!  Pick up your prize in the Main Office.
Freshmen
Kaushikkumar Jayakumarhemalatha
Malakai Palmer
Sophomores
Juniors
Maximilian Kratz
Liliya Barashyan
Senior
Do you shop online? Shop AMAZON SMILE
When you shop smile.amazon.com, Amazon donates a portion of your purchase to your chosen charity- at no cost to you!! It's Amazon's way of giving back.
Just click this link to select Hillcrest High PTSA Utah as your charity, and then shop at smile.amazon.com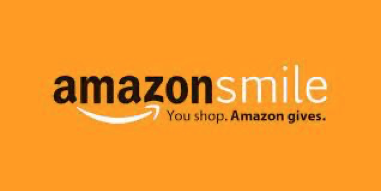 Do you shop at Smith's Grocery store?  You can link your Fresh Values card to a non-profit organization, and they will make a donation every time you shop! Connect to Hillcrest PTSA today!
Log in to Smithsfoodanddrug.com on your phone or computer
Click on YOUR NAME in the upper right corner
Click on "My Account"
Scroll down to "Inspiring Donations"
Select your organization- Hillcrest High School PTSA in Midvale, UT
THAT'S IT! Every time you shop, Smith's makes a contribution to Hillcrest PTSA.
JOIN PTSA
Did you know that only 217 Hillcrest parents have joined PTSA this school year???? WE NEED YOU!
JOIN Hillcrest High PTSA and support the parents, teachers, and students!  Only $7 
https://hillcresthuskies.memberhub.com/store
Or Drop off cash/check to the Main Office in an envelope with your name and contact info and "PTSA"
We love serving you and our school but we need more parents!
PTSA Board 2022-23: Pres- Rebecca Martin, Sec- Becca Staker, Treasurer- Chelsea Worth, VP Membership- Kayo Robinson, VP Advocacy- Stacey Kratz
Hillcrest 1 Week Calendar of Events: 
January 11

Drill Practice in Main Gym (6 am-7:30 am)
PTSA Meeting in Conference Room (1 pm-2 pm)
Basketball Practice in Aux Gym (Boys and Girls) (2:30 pm-3:30 pm)
Productions Company Rehearsal (2:30 pm-7 pm)
Softball Open Gym in Fieldhouse (3 pm-5 pm)
Football Offseason Weights in Weight Room (4 pm-5 pm)
SCC in ACR (5 pm-6 pm)
Girls Soccer Open Gym (5:30 pm-9:30 pm)
Boys Basketball: Cottonwood @HHS (Soph 3:30, JV/Fresh 5:15, V 7:00) (7 pm-9 pm)

January 12

Drill Practice in Main Gym (6 am-7:30 am)
Breakfast for Winners of the Fundraiser in the Cafeteria (6:30 am-8:45 am)
Astronomy Field Trip – Planetarium (8:45 am-1:30 pm)
Basketball Practice in Aux Gym (Boys and Girls) (2:30 pm-5:30 pm)
HOSA in Hosting Room (2:30 pm-5 pm)
Productions Company Rehearsal (2:30 pm-7 pm)
Baseball Open Gym in Fieldhouse (3 pm-5 pm)
Drill Practice in Commons (3 pm-6 pm)
Swimming: Cottonwood @HHS at Gene Fullmer Rec (3:30 pm-4:30 pm)
Boys Soccer Open Gym in Fieldhouse (5:30 pm-9:30 pm)
Girls Basketball: Tooele @HHS (Soph 3:30, JV 5:15, V 7:00) (7 pm-9 pm)

January 13

No Students Day
Boys Wrestling: Hunter Dual – Hunter High
Girls Wrestling: Rockwell Rumble – Salt Palace
Rock/Dance A-Thon 
Drill Practice in Main Gym (6 am-7:30 am)
Girl's Basketball Practice in Main Gym (10 am-12 pm)
Basketball Practice in Main Gym (Girls early, Boys late) (12:30 pm-4:30 pm)
Productions Company Rehearsal (2:30 pm-7 pm)
Baseball Open Gym in Fieldhouse (3 pm-5 pm)
Middle School Baseball in Fieldhouse (5 pm-6 pm)
Boys Basketball: HHS @ Tooele (Soph 3:30, JV/Fresh 5:15, V 7:00) (7 pm-9 pm)

January 14

Boys Wrestling: Hunter Dual – Hunter High
Cheer Central Region Qualifier @ Lehi
Girls Wrestling: Rockwell Rumble – Salt Palace
Production Company Rehearsals (8 am-5 pm)
Softball Open Gym in Fieldhouse (9 am-11 am)
Boys Basketball Practice in Main and Aux Gym (10 am-12 pm)
Boys Soccer Open Gym in Fieldhouse (11 am-1 pm)
Baseball Open Gym in Fieldhouse (1 pm-3 pm)
Drill Competition @Roy (5:30 pm-10 pm)

January 16

January 17

Start of the Second Semester
Drill Practice in Main Gym (6 am-7:30 am)
Counselors in the Cafeteria to hand out second-semester schedules before school (7 am-7:45 am)
Basketball Practice in Main Gym (A days girls early, B days boys early) (2 pm-5:30 pm)
Concerto Night Rehearsal (2:30 pm)
Baseball Open Gym in Fieldhouse (3 pm-5 pm)
Drill Practice in Commons (3 pm-6 pm)
Boys Soccer Open Gym in Fieldhouse (5:30 pm-9:30 pm)

January 18

Drill Practice in Main Gym (6 am-7 am)
Meet the Pro – WBL (Spyhop) in Presentation Room (9 am-10 am)
Basketball Practice in Aux Gym (Boys and Girls) (2:30 pm-5:30 pm)
Productions Company Rehearsal (2:30 pm-7 pm)
Softball Open Gym in Fieldhouse (3 pm-5 pm)
Football Offseason Weights in Weight Room (4 pm-5 pm)
Girls Soccer Open Gym (5:30 pm-9:30 pm)
Wrestling: Brighton @HHS (battle of the Axe) (6 pm-7 pm)
HHS School Flyers and Events